Our Mission
The Friends of the Payette Avalanche Center (FPAC) is a non-profit organization formed in 1999. Our mission is to: provide a community based forum to share avalanche information, to operate and maintain beacon basin training facilities in the area, to provide basic avalanche education to all types of winter recreationists, and to be a partner to the PAC in the West Central Mountains of Idaho.
The FPAC believe education leads to awareness, and awareness leads to safe backcountry travel. It is our desire to foster the community and government support that will allow the PAC to continue to grow and provide individuals the tools and information necessary for safe backcountry recreation.
If you would like to get more involved email us.   We need volunteer board members, and regular members to help us out with our outreach, classes and fundraising.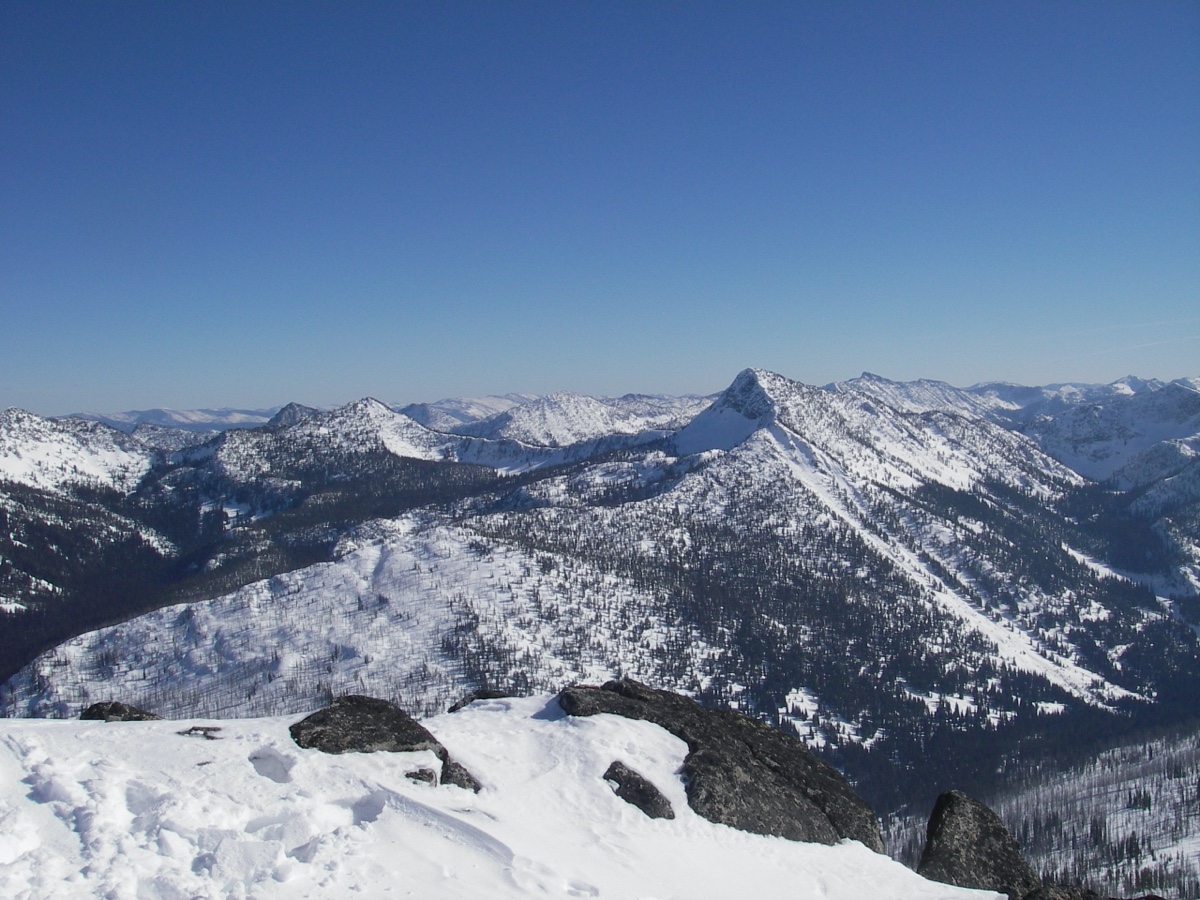 Why Donate?
The FPAC organization depends entirely on the support of volunteers and the generosity of the public to attain their fund-raising goals. As federal and state budgets for avalanche centers shrink, groups like the FPAC are doing more to fund local avalanche centers efforts to provide avalanche advisories and education. We need your help! Your support will enable the PAC to continue to provide current avalanche information, offer community education, and purchase necessary equipment.
What's New
Oct 11-It's official, the West Central Mountains got a dusting of snow this morning. The Friends are excited for winter, and we hope you are getting excited too!  We have lots of new things happening this winter and are hoping to see you out at some of our upcoming events. We are looking forward to installing a new weather station this season as well as upgrading our 25-year-old Granite Weather station with some new equipment!  Current weather data will be available from both of these stations this winter on our website. This equipment was funded by grants from the Avalanche Alliance from their annual sweepstakes, and the Idaho State Snowmobile Association through snowmobile registration fees.  We will also be installing a new beacon park at the Francis Wallace Snowmobile Lot.
**Join us on October 27th from 4-7pm for an update on the Friends, a chance to win some swag, and pints for a cause at Salmon River Brewery!**
Upcoming Events
There are no upcoming events.
Who We Are
Board Members
John Postlewaite Secretary
Heather Thiry Director of Education/ Board Member
Janna Allen Motorized Community Liaison/Board Member
Emily Bettin Director of Outreach and Communications/Board Member
Angela Staup Director of Fundraising and Sponsorship/ Board Member