Our Mission
The Friends of the Payette Avalanche Center (FPAC) is a non-profit organization formed in 1999. Our mission is to: provide a community based forum to share avalanche information, to operate and maintain beacon basin training facilities in the area, to provide basic avalanche education to all types of winter recreationists, and to be a partner to the PAC in the West Central Mountains of Idaho.
The FPAC believe education leads to awareness, and awareness leads to safe backcountry travel. It is our desire to foster the community and government support that will allow the PAC to continue to grow and provide individuals the tools and information necessary for safe backcountry recreation.
If you would like to get more involved email us.   We need volunteer board members, and regular members to help us out with our outreach, classes and fundraising.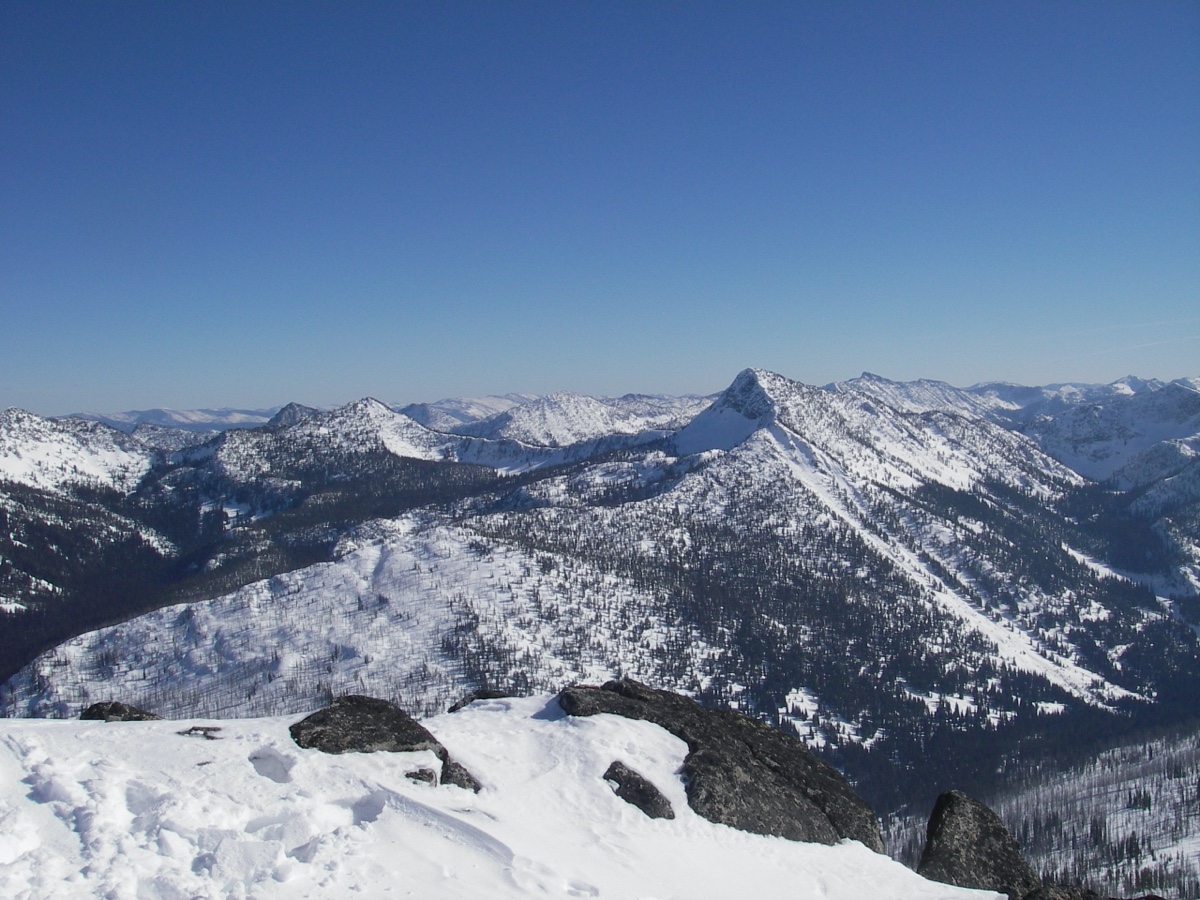 Why Donate?
The FPAC organization depends entirely on the support of volunteers and the generosity of the public to attain their fund-raising goals. As federal and state budgets for avalanche centers shrink, groups like the FPAC are doing more to fund local avalanche centers efforts to provide avalanche advisories and education. We need your help! Your support will enable the PAC to continue to provide current avalanche information, offer community education, and purchase necessary equipment.
What's New
Join us for this season's fundraiser at a NEW location and time! We've reserved the Ponderosa Center Terrace downtown Saturday afternoon and evening, January 28th, the first weekend of Winter Carnival. Tentative plans are to have live music with local bands starting at 4pm with Shawn Tracy until 5:30, then our forecasters providing a season state-of-the-snowpack update, followed by fireworks at 6:00pm, then Jughandle Parade plays from 6:30 to 8:30, and finally West Mountain Takeover plays until 10pm! All this time, we hope to have beer concessionaires providing adult and non-alcoholic beverages, and ongoing beacon and rescue practice opportunities. If you would like to volunteer to help with this big event, contact us please!
Both Brundage and Tamarack ski resorts have installed avalanche beacon check stations provided by the Friends at access points into avalanche terrain. Other beacon check stations have been installed at the No Business and Brush Creek snowmobile trailheads, with the help of the McCall Area Snowmobilers Club in conjunction with the Donnelly Snowmobile Club. Also, plans are in place to update the beacon checker at the Gordon Titus Upper Elevation lot. These beacon check stations let users know if their avalanche beacons are turned on, a first step towards safe travel in avalanche terrain. Valley County snow grooming personnel have committed to maintaining the stations at the snowmobile lots. We appreciate this help!
We partner with The Payette Lakes Ski Patrol, Brundage Resort, the 705 Backcountry Ski Patrol, Payette Powder Guides, the increasingly popular all women's class at Tamarack, and others to offer avalanche education opportunities. Check this website for future education opportunities.
Our beacon training park is in its 3rd season at Little Ski Hill, and is receiving more use than ever from youth within the community as well as the motorized community. Practice your skills!
Upcoming Events
There are no upcoming events.
Who We Are
Board Members
Heather ThiryBoard member
Janna Allen motorized community liaison.
Angela Staup Board Member
Brian Peters Secretary/Treasurer
Emily Bettin board member