Our Mission
The '"Friends" is a non-profit organization, with 501(c)(3) status, formed in 1999. Our mission is to: provide a community based forum to share avalanche information, to operate and maintain beacon basin training facilities in the area, to provide basic avalanche education to all types of winter recreationists, and to be a partner to the Payette Avalanche Center in the West Central Mountains of Idaho.
The "Friends" believe education leads to awareness, and awareness leads to safe backcountry travel. It is our desire to foster the community and government support that will allow the P.A.C. to continue to grow and provide individuals the tools and information necessary for safe backcountry recreation.
If you would like to get more involved email us to find out how, we need volunteer board members, and folks to help us out with our outreach, classes and fundraising.
Donate!  Friends Newsletters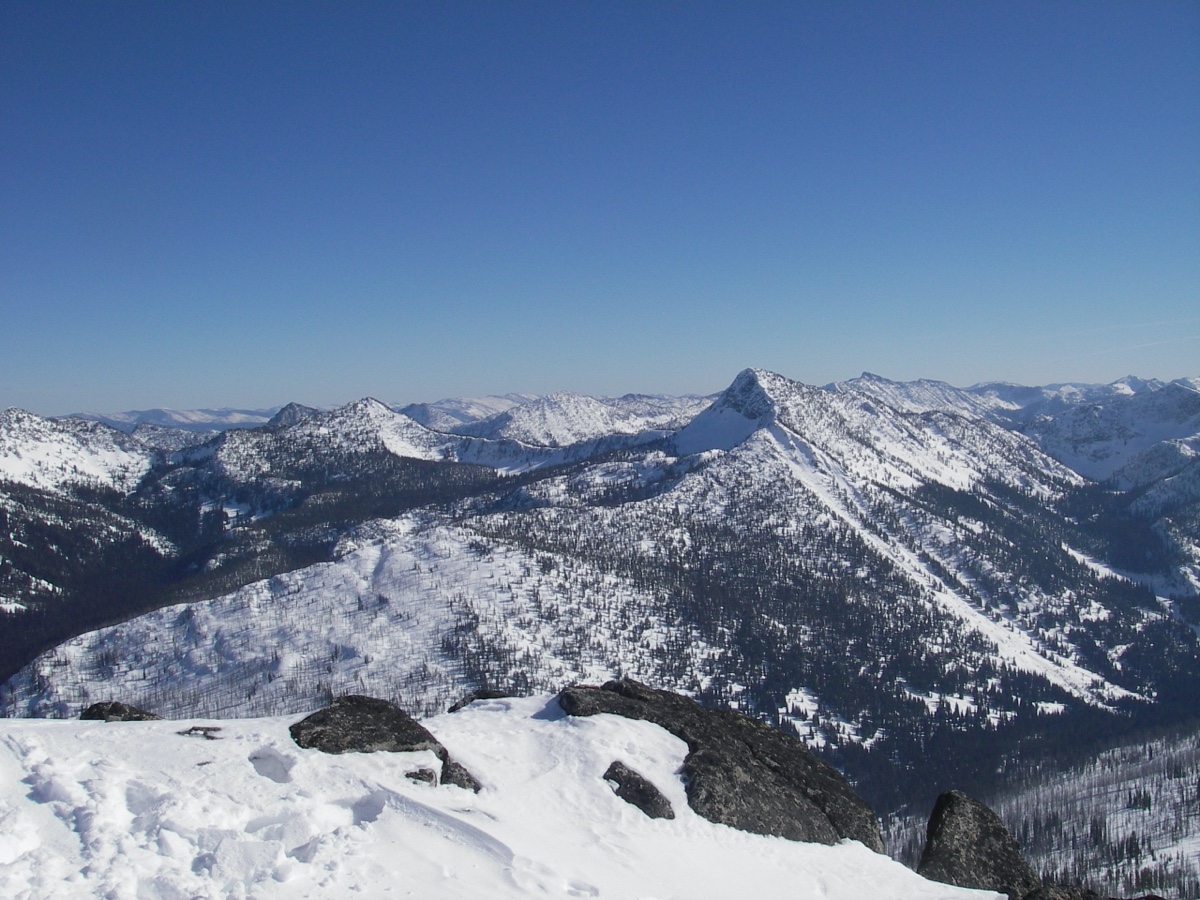 Why Donate?
The "Friends" organization depends entirely on the support of volunteers and the generosity of the public to attain their fund-raising goals. As federal and state budgets for avalanche centers shrink, groups like the Friends of the PAC are doing more to fund local avalanche centers efforts to provide avalanche advisories and education. We need your help! Your support will enable the P.A.C. to continue to provide current avalanche information, offer community education, and purchase necessary equipment.
What's New
We plan to install avalanche beacon check stations at Brundage and Tamarack ski resorts at access into avalanche terrain. We also plan to install a beacon check station at the motorized Francis Wallace Lot north of McCall. Also, plans are in place to update or move the current one at the motorized Gordon Titus lot. These beacon check stations let users know if their avalanche beacons are turned on, a first step towards safe travel in avalanche terrain.
We also are partnering with Brundage to offer more avalanche awareness classes and with the increasingly popular all women's class at Tamarack. Watch for details and dates.
We hope to award 2-3 "future forecasters" scholarships this year. Last year we had 2 fantastic recipients as well as positive feedback from the community. The Halloween announcement for applications should close by December 1st. High School seniors in Adams county as well as Valley county are encouraged to apply. These scholarships are for local students showing an interest in snow sciences.
Last year's new beacon training park was installed at the Harshman skatepark in the city of McCall. Talks are underway to relocate it at the Little Ski Hill, in hopes it will receive more use from youth within the community as well as the motorized community.
Upcoming Events
There are no upcoming events.
Who We Are
Board Members
Heather ThiryBoard member
Todd "Toddeo" Leeds Observer Coordination and all around PITA