Avalanche Forecast By Zone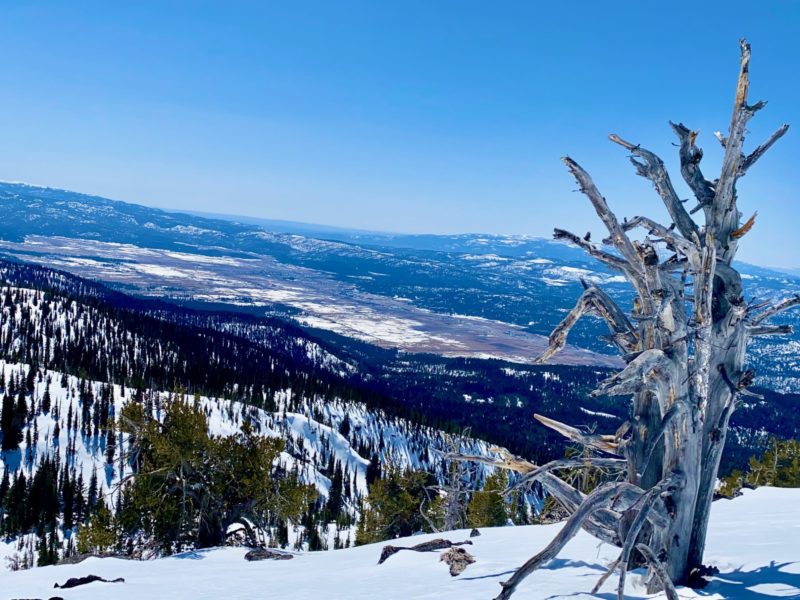 We will issue our last advisory for the season on Saturday, April 10th. We would like to thank everyone for their support and observations, and for staying safe during an especially dangerous winter!  
Check your aspect and slope angle regularly. Across the U. S. we have had 36 avalanche fatalities so far this year. It is always a good idea to travel on slopes steeper than 30 degrees one at a time. Make sure all of your partners are carrying first aid gear as well as an avalanche transceiver, probe, and shovel, and that it is in a backpack on you in case your snowmobile gets buried.
OBSERVATIONS –
Please keep sharing your observations and information on instabilities and incidents. Your observations are very important to our operations and help everyone who looks at them. We have been experiencing some bugs with our observation page. If you are having difficulty submitting your observations, please email your information and photos with as much information as you can to
[email protected]
MOTORIZED CLOSURES –
Motorized closures are in effect in a few areas on the Payette National Forest.  Areas around Brundage Mountain Resort, on Granite Mountain, on Jughandle Mountain, in the Lick Creek area, and a few other areas are closed to motorized travel. Not all of these closures are signed, or signs may be easy to miss.  Please refer to the
Winter T
ravel Map
to find out where you can shred on your sled or moto. You can also download this map on your phone using the
Avenza app
.  Please respect other users and these closures where they exist.
SURVEYS –
Our colleagues at the Wallowa Avalanche Center are seeking to gain a better understanding of how backcountry travelers use the avalanche forecast and have released
this survey
. Reach out to
[email protected]
with questions.
Also, researchers from the University of Montana and the University of Nevada, Reno are looking into how the COVID-19 pandemic has affected backcountry skiing and snowboarding. That survey is
available here
.
DONATE –
We rely on your support so please reach out to the
Friends of the PAC
, or click Donate above, to help us provide you with the info you need to be safe in the mountains.
Photos & Video