Avalanche Forecast By Zone
News
11/14/23-
The Friends are excited for winter, and we hope you are getting excited too!  We have lots of new things happening this winter and are hoping to see you out at some of our upcoming events. Volunteers from FPAC recently installed a new weather station on the Shaw Twins Ridgeline, it will be live later this winter. We are also upgrading our 25-year-old Granite Weather station with some new equipment!  Current weather data will be available from both of these stations this winter on our website. This equipment was funded by grants from the
Avalanche Alliance
 from their annual sweepstakes, and the 
Idaho State Snowmobile Association
through snowmobile registration fees.  We will also be installing a new beacon park at the Francis Wallace Snowmobile Lot.   Check back soon for a full list of events and classes coming up this winter.  The weather does not look overly promising for legitimate snow anytime soon so keep doing your snow dances and join us in later this month for another FPAC membership night at one of our local taphouses.  Also, check out our list of classes and the links to some of the local class providers…get the knowledge!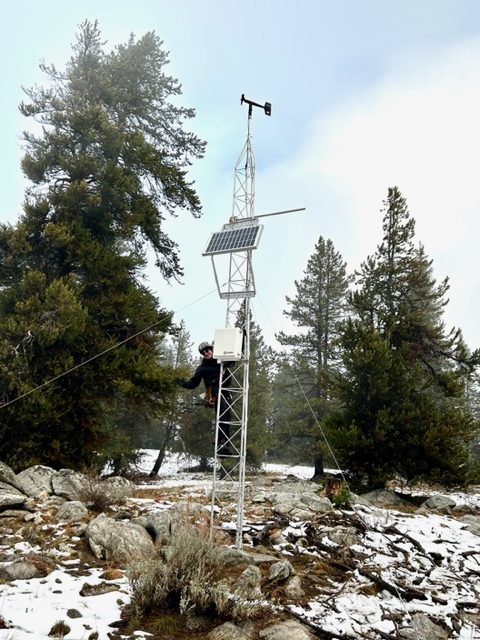 Sponsorship opportunities:
Each of the businesses below donated to support 22/23 PAC operations and we couldn't have been successful without them. If your business would like to support a day of forecasting each week for the upcoming season, contact
[email protected]
for more information.  It's a great way to get exposure for your company with our audience.

SUPPORT THE PAC – Your continued support is essential to keeping the PAC up and running. Please reach out to the Friends of the PAC, or click Donate above, to help us provide you with the info you need to be safe in the mountains.
Submitting observations is another great way to support the PAC. It helps us as well as others see what you may only be seeing. It posts instantly on our website. Every bit of info helps so click on submit an observation and if you submit a photo that is priceless.
Photos & Video