The mission of the Payette Avalanche Center is to provide avalanche safety information for people recreating, working, or traveling in the West Central Mountains.
We begin daily avalanche forecasts in the fall after enough snow accumulates in the mountains for on-snow travel in the backcountry and continue them until mid-March.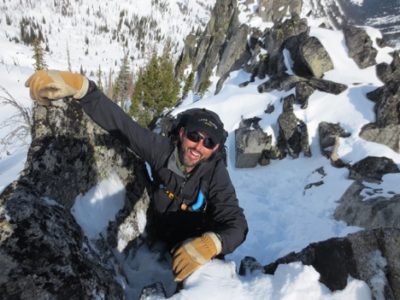 George Halcom | Forecaster
George has forecasted for the Payette Avalanche Center since 2012. He grew up skiing with friends and family in McCall. After 8 years in the Marines he traded combat boots for ski boots and started hiking for turns in the Tetons. While teaching skiing and earning a B.S. in Recreation and a minor in Outdoor Leadership at the University of Idaho, he started snowmobiling, skiing around McCall, and guiding backcountry skiing for Payette Powder Guides, and Brundage Snowcat Adventures. Now his focus is on covering terrain on skis and snowmobiles to gather snowpack data for the advisory. In the summer months he hikes around Southwest Idaho and collects data for the U.S. Forest Service Rocky Mountain Research Station Forest Inventory Analysis (FIA).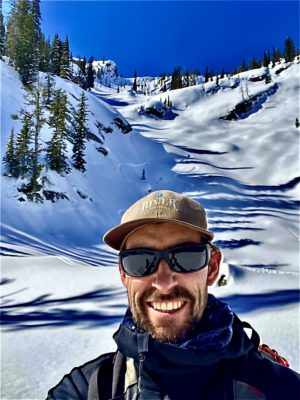 Dave Bingaman | Forecaster
Dave started backcountry skiing in leather tele boots in Little Cottonwood in the late 80's. After taking an intro avalanche class hosted by the venerable Bruce Tremper, he was hooked.  Dave went on to climb and ski in Utah until moving to Washington for college.  While pursuing a degree in Environmental Studies and Sociology with a side of geology he started guiding climbing and rafting trips on Idaho's rivers and in Washington's Cascades.  After college and a spontaneous move to spend a winter ski bumming in McCall, Dave offset his summer guiding as a ski guide and ski patroller in the Central Idaho Mountains.  Dave came to the PAC through the Friends group.  Serving as a board member and volunteer travel companion for the solo forecaster turned into a full-time forecasting position in 2009.  Dave spends his off-season time obsessing over mountain biking and building mountain bike trails, enjoying doing private river trips and dabbling in local politics.  Dave shares his passion for all things outdoors with a wife who is a reformed snowboarder turned skier, 2 daughters that grew up backcountry skiing and snowmobiling, and two canine buddies that always want to bike, raft or ski just a little bit further.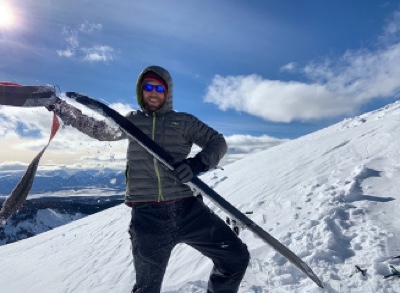 Mike Beach | Director
Mike fell in love with the mountains as a kid and upon completing a B.S. in Outdoor Recreation Management at the University of Florida, moved west to start exploring them full-time. After 11 years in central Colorado, Mike moved to McCall in 2019 and now serves as the Recreation Program Manager for the Payette National Forest's McCall and New Meadows Ranger Districts. As part of this job, he oversees the many administrative functions of the Payette Avalanche Center. Away from work, he enjoys all sorts of outdoor activities, exploring the endless country around McCall, and completing house projects (until they get too frustrating).