Observation Date:
May 18, 2023
Submitted:
May 19, 2023
Zone or Region:
Goose Lake Area
Activity:
Skiing/Snowboarding
Location:
North Face of Granite down to Twin Lakes.
Did you observe any avalanches?
Yes
Avalanche Type:
Wet Loose
Size:
Size 2: Could bury, injure, or kill a person
Elevation:
8400 feet
Aspect:
N
Comments:
The previous day's afternoon cornice fall produced a loose wet snow slide in the top 6 inches or so of the snowpack. Since we were skiing down by 9:30, we were not too worried about setting loose another one. We also avoided any remaining cornices.
Photo: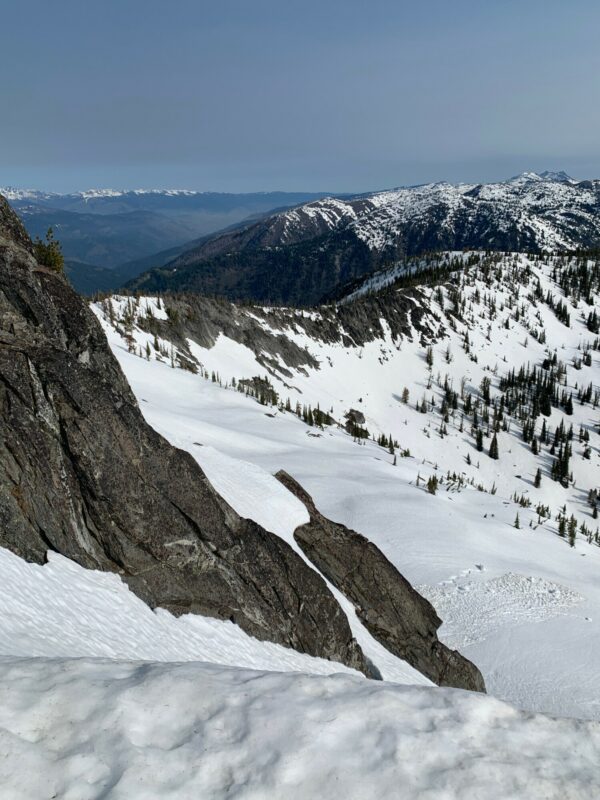 None reported
Anyone getting out into the high country this weekend should be prepared to start early. Real early. The overnight freeze just barely firmed up the 8:15 approach to the peak. The North face was rapidly softening by 9:30. 8:30 would have been better for descending. With the coming heat, that won't get any better. I wouldn't venture on to steep terrain any time later.
The Goose Creek road is still snow covered, but bare spots will open up this weekend.