Close
Observation Date:
April 2, 2023
Submitted:
April 3, 2023
Zone or Region:
Lick Creek Area
Activity:
Skiing/Snowboarding
Location:
East facing shoulder below Cly Point
Did you observe any avalanches?
Yes
Avalanche Type:
Soft Slab
Size:
Size 1: Relatively harmless to people
Elevation:
7800'
Aspect:
E
Comments:
From a distance, I would guess crowns were roughly 18" and lengths were less than 200'.
Photo: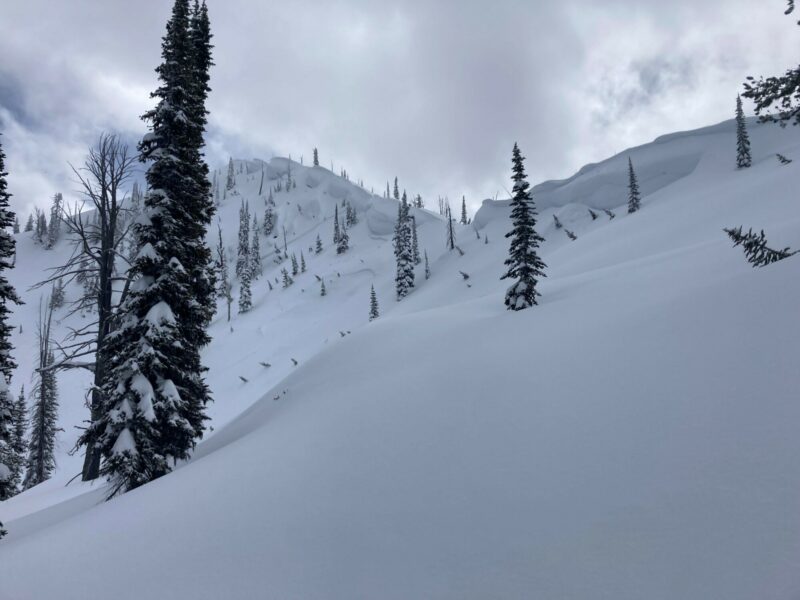 Did you see shooting cracks?
Yes, Isolated
Did you experience collapsing or whumpfing?
Yes, Isolated

Observed multiple avalanches in east-facing terrain around 7500+ feet in the Cly Lake area.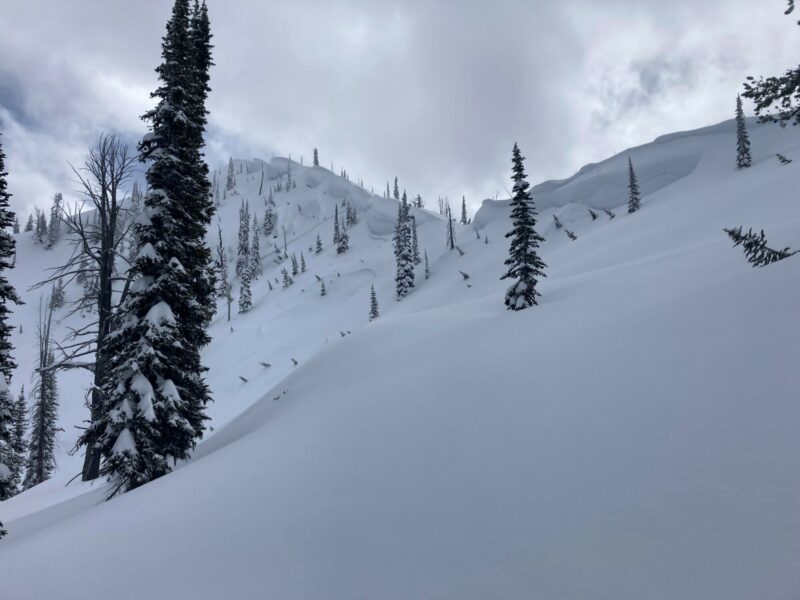 Observed Avalanche Problem #1:
Storm Slab

Comments:
Close