Observation Date:
March 31, 2023
Submitted:
April 1, 2023
Zone or Region:
Brundage Out of Bounds
Activity:
Snowmobiling/Snowbiking
Location:
1/4 mile east of the border of the off limits line to the back of Brundage.
Did you trigger any avalanches?
Yes
Was it intentional?
No
Avalanche Type:
Soft Slab
Size:
Size 1: Relatively harmless to people
Elevation:
6900
Aspect:
SE
Comments:
Hill slid while I was traversing. Rode it for 20 feet then turned down and ride out.
Photo: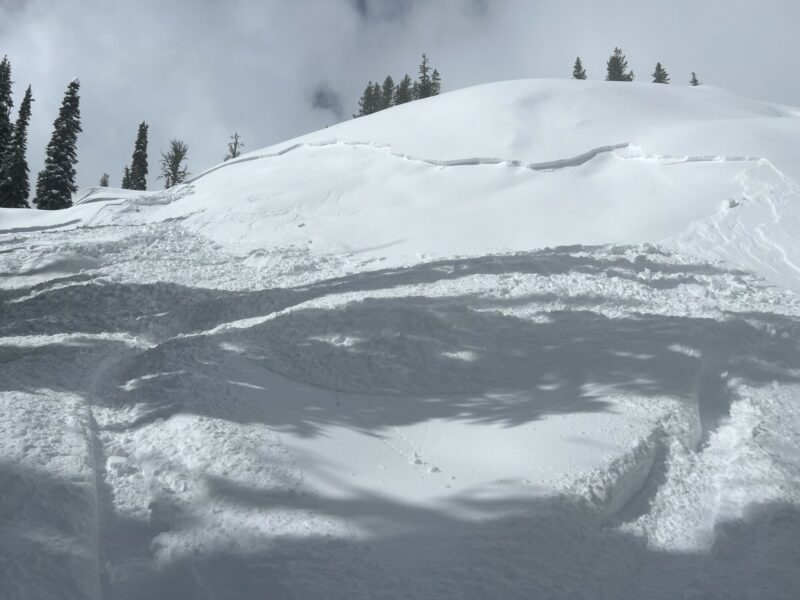 None reported
Hill had 1-2' of snow from the last 48 hours. It was on a sun crust layer. It slid and cleaned the hill off about 40 yards up. It stopped at the bottom. It didn't go to the trees below the hill. I think anything that got sun last Monday will be a concern after this current April first storm.