Close
Observation Date:
March 19, 2023
Submitted:
March 20, 2023
Zone or Region:
Goose Lake Area
Activity:
Skiing/Snowboarding
Location:
Granite/Twin lakes
Did you observe any avalanches?
Yes
Avalanche Type:
Hard Slab
Size:
Size 3: Could bury and destroy a car, damage a truck, destroy a wood frame house, or break a few trees
Elevation:
7400
Aspect:
NE
Comments:
Observed a large natural avalanche above a cliff band after skiing down into the Twin Lake basin. Crown appeared to be approximately 1-2 ft deep, 150ft across and ran out several hundred feet with a few small trees in the debris field.
Photo: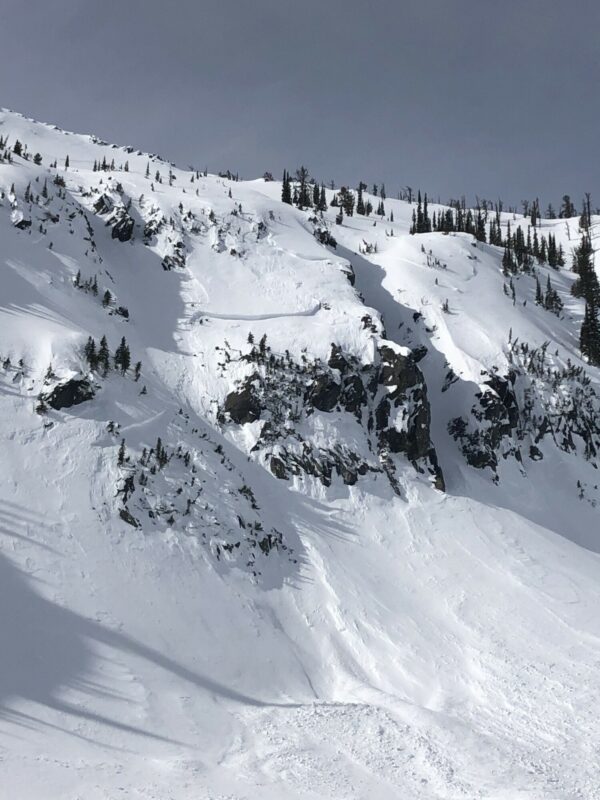 None reported
Skinned up granite and skied the north face down into twin lakes. Observed multiple point release avalanches as well as two hard slab. All appear too be naturally triggered during the last storm cycle. Large Surface hoar on west to south aspect and wind affected snow at upper elevations. Large cornices on the ridge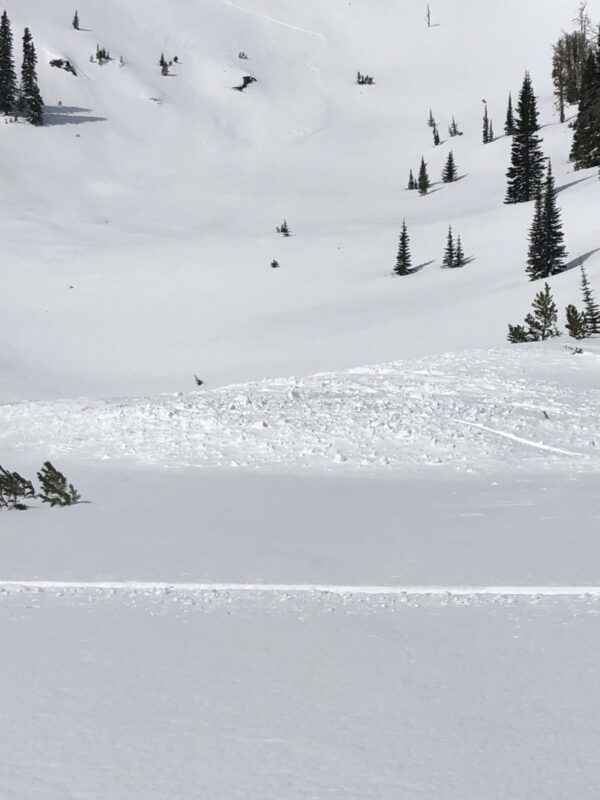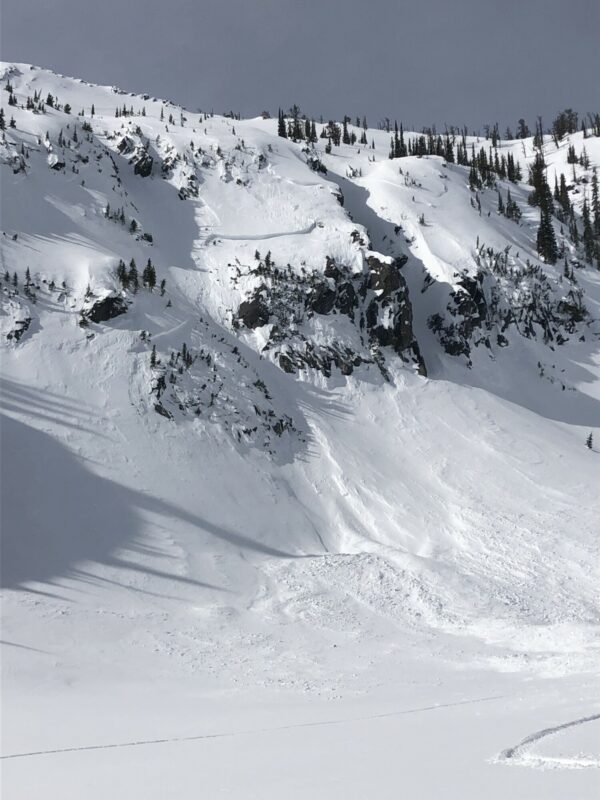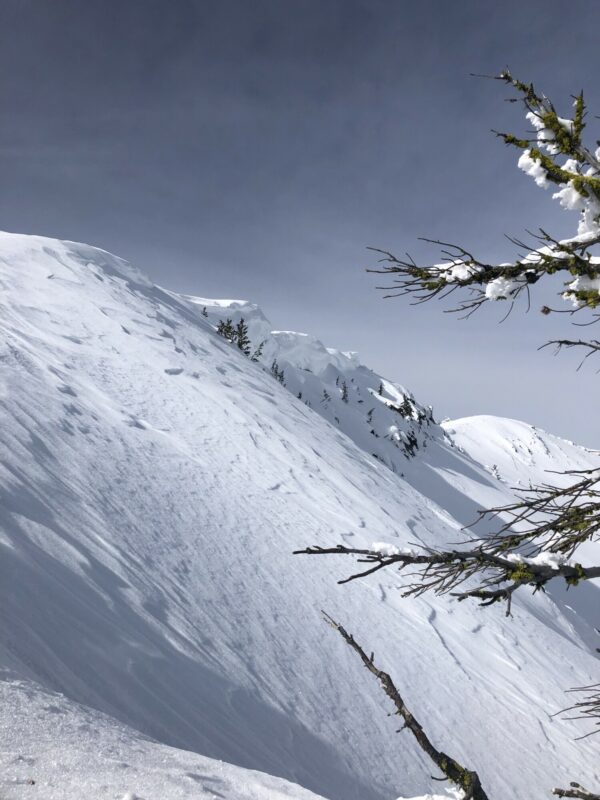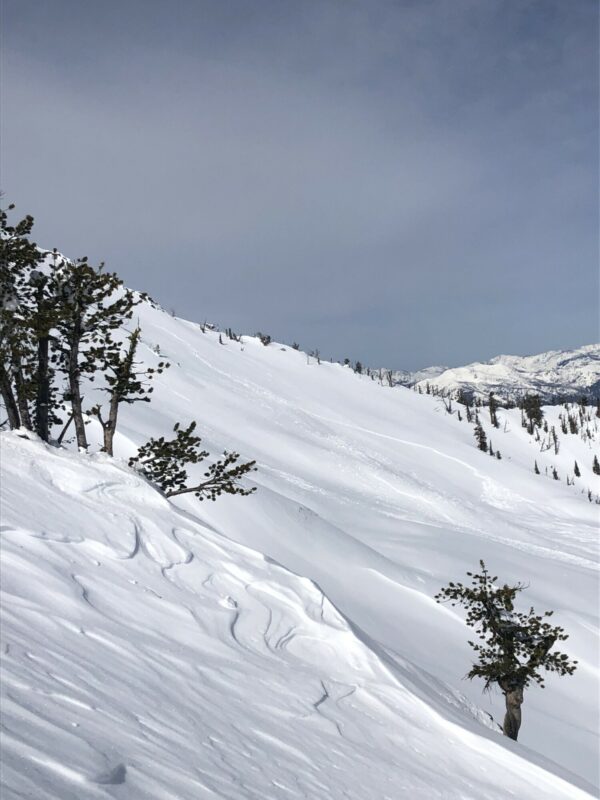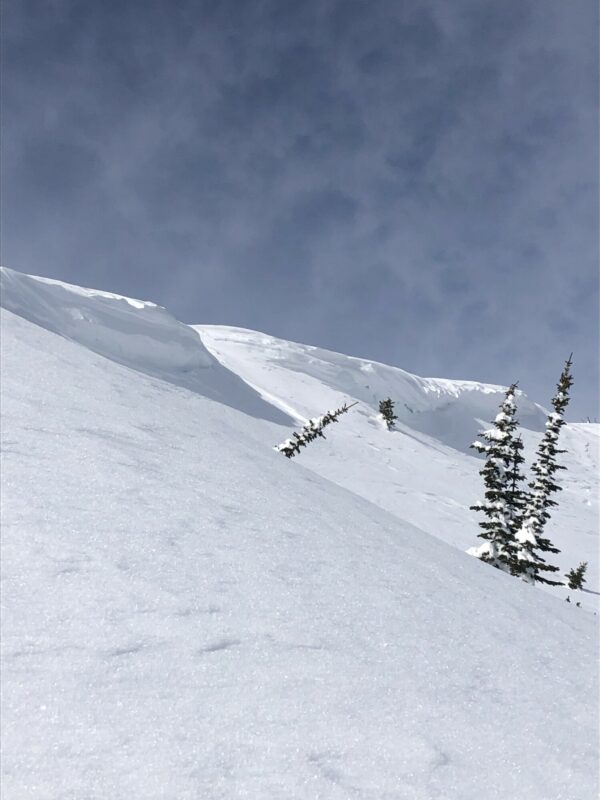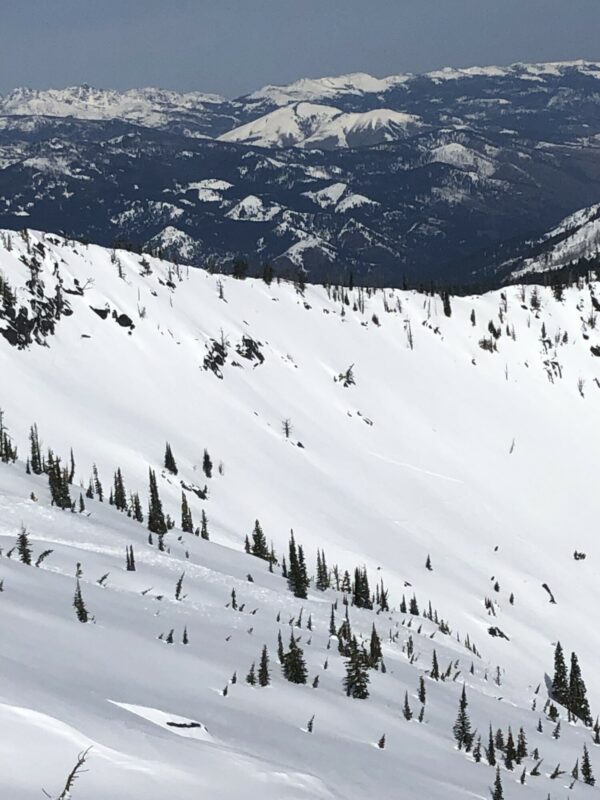 Observed Avalanche Problem #1:
Comments:
Close