Observation Date:
March 15, 2023
Submitted:
March 15, 2023
Zone or Region:
Tamarack Out of Bounds
Activity:
Skiing/Snowboarding
Location:
North of Tamarack
Did you trigger any avalanches?
Yes
Was it intentional?
No
Avalanche Type:
Soft Slab
Size:
Size 2: Could bury, injure, or kill a person
Elevation:
7000ft
Aspect:
NE
Comments:
Crown was about 8in deep and propagated 40ft across. Debris ran out about 100ft.
Photo: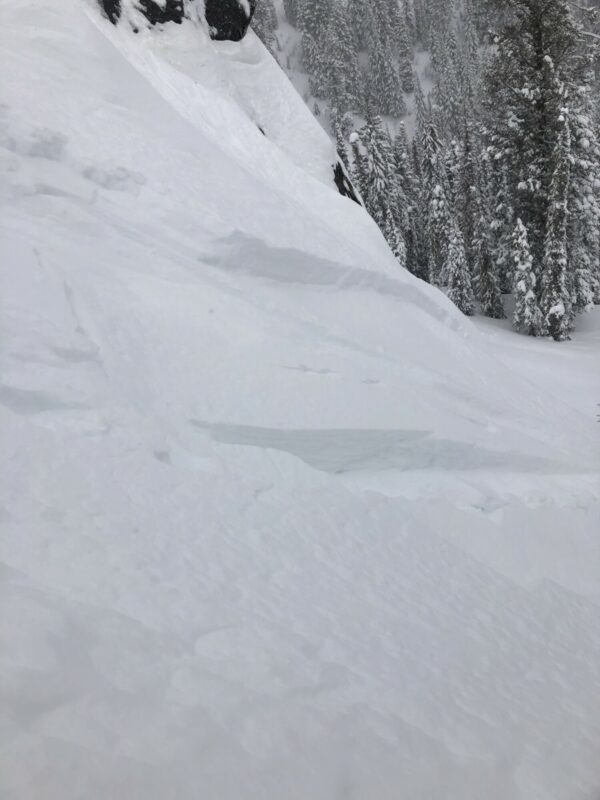 Did you see shooting cracks?
Yes
Did you experience collapsing or whumpfing?
No

Took a few runs north out of bounds at Tamarack. A buddy triggered a soft slab avalanche in a small section of steeper terrain. Mostly skied low angle east facing terrain kept it conservative after seeing the resulting patrol got doing mitigation.