Observation Date:
March 12, 2023
Submitted:
March 12, 2023
Zone or Region:
Tamarack Out of Bounds
Activity:
Skiing/Snowboarding
Location:
Full moon bowl/above Tamarack falls
Did you observe any avalanches?
Yes
Avalanche Type:
Hard Slab
Size:
Size 1: Relatively harmless to people
Elevation:
Ridge line
Aspect:
N
Comments:
Small wind slab avalanche that most likely slid during the storm on Friday. Crown appeared to be only 1-3 inches deep and Mabye 100ft across.
Seen above Tamarack Falls on the ridge
Photo: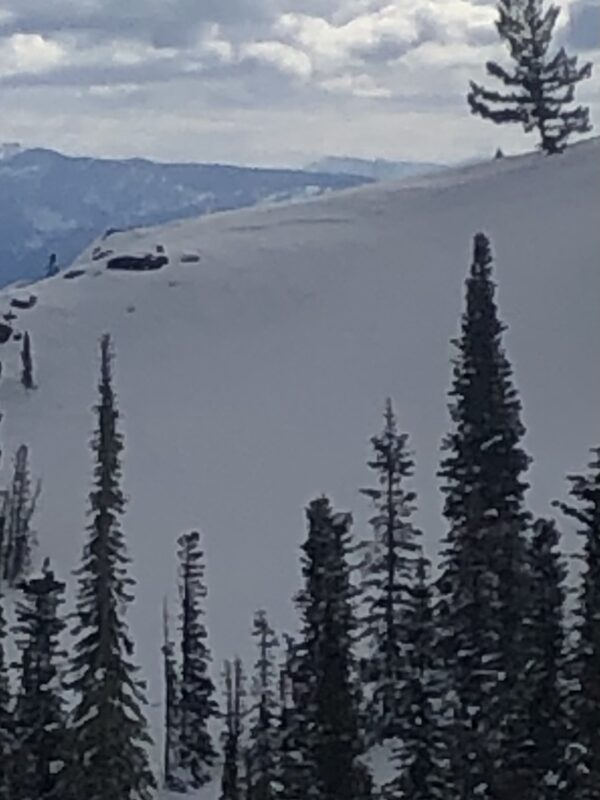 None reported
Skied down to Tamarack falls/fishing bridge and a couple laps in full moon bowl from Tamarack. Skied mostly north and east aspects. Lots of sluff skiing steeper terrain but felt stable otherwise. Very large and firm cornices and wind slabs on the ridge.