Close
Observation Date:
March 12, 2023
Submitted:
March 12, 2023
Zone or Region:
Big Creek Summit
Activity:
Skiing/Snowboarding
Location:
Big creek zone
Did you observe any avalanches?
Yes
Avalanche Type:
Soft Slab
Size:
Size 1: Relatively harmless to people
Elevation:
7400'
Aspect:
NE
Comments:
Storm slab naturally released from wind loading
Photo: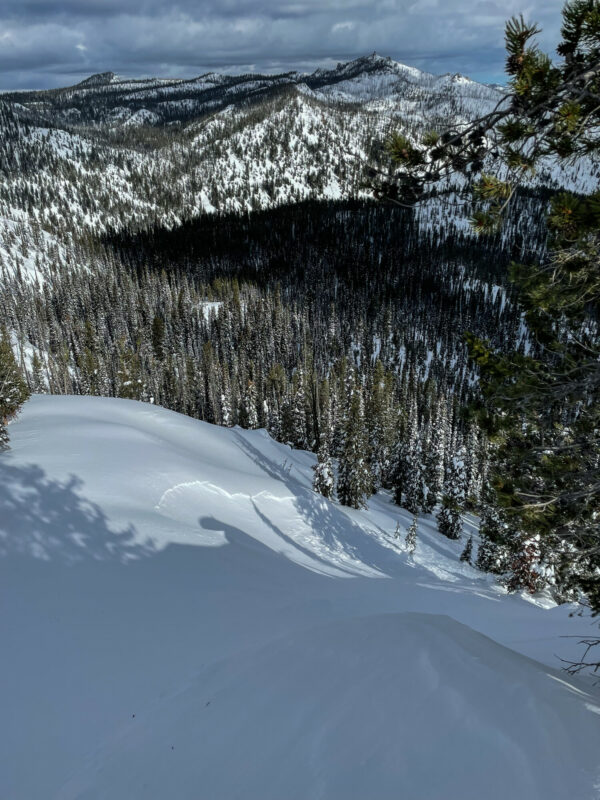 Did you see shooting cracks?
No
Did you experience collapsing or whumpfing?
Yes, Isolated

Slope ranged between 25-35 degrees. We stuck to lower angle routes and avoided wind loaded faces. We felt a range of stability in the snow pack between 7000-75000 feet and varied greatly on different aspects. Wind loading on a lot of East aspects but also on NE and SE.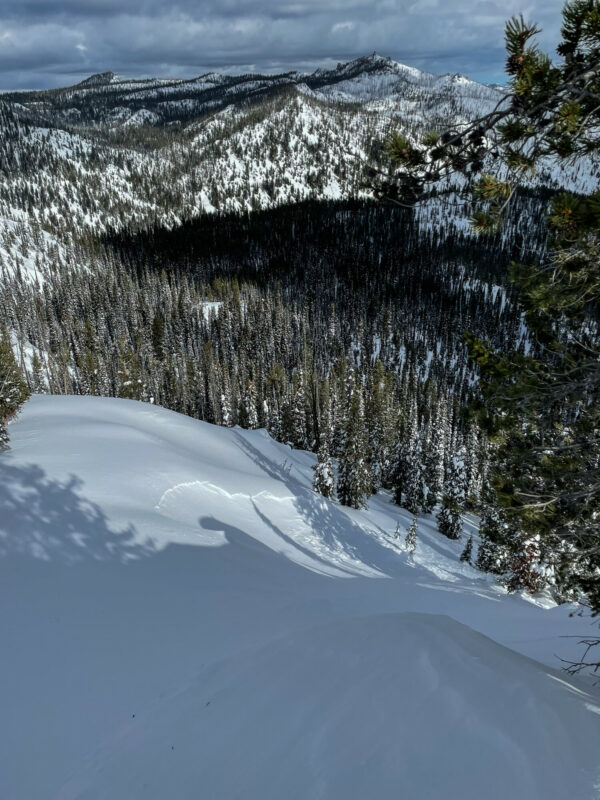 Observed Avalanche Problem #1:
Wind Slab

Comments:
7,200-7,500' NE,E,SE aspects . Some large wind loading in open zones . We were able to trigger some small wind slabs to break free. Most were isolated and did not propagate. Close