Observation Date:
March 5, 2023
Submitted:
March 7, 2023
Zone or Region:
Slab Butte/Wong's Bowl Area
Activity:
Skiing/Snowboarding
Location:
West face Slab Butte
Did you observe any avalanches?
Yes
Avalanche Type:
Soft Slab
Size:
Elevation:
8000 ft
Aspect:
W
Comments:
Observed this natural avalanche from across the valley while on Granite Mountain. Estimates from topo map look to make it about 500' wide and ran about 800'. Crown depth hard to estimate from so far away, but would guess at least 2 feet? Starting zone appears to be approaching 40 degrees. Skiers right of avalanche appeared to have stauchwall?
Photo: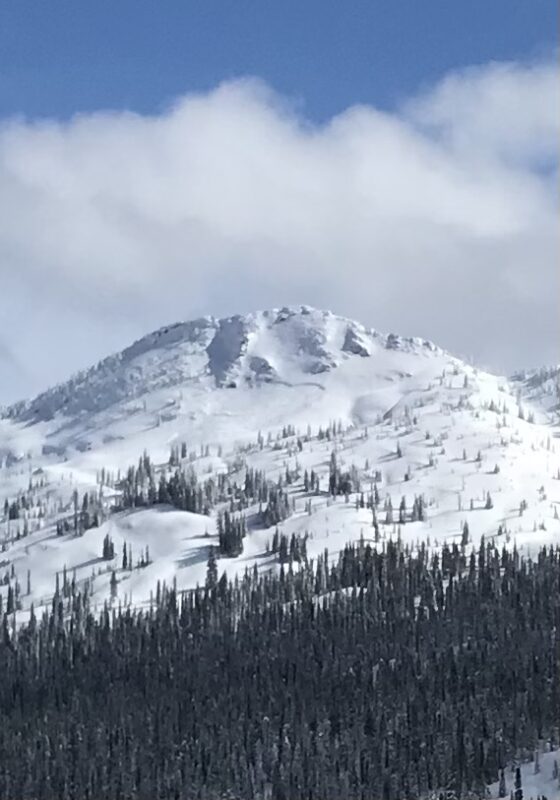 None reported
We observed this around 11:30 in the morning after the sky cleared. We also observed numerous point releases in the top 4" of new snow on steeper terrain, as well as multiple soft slabs(40'-60' x 6") that released during storm and had new snow on top.
This avalanche was noteworthy as it occurred in an area we often ski/traverse with our groups on lower hazard days.
Sorry for the delayed observation, some confusion in our group as to who would submit, saw your photo in today's forecast.