Observation Date:
March 3, 2023
Submitted:
March 3, 2023
Zone or Region:
Lick Creek Area
Activity:
Skiing/Snowboarding
Location:
Lower lick creek
Did you trigger any avalanches?
Yes
Was it intentional?
Yes
Avalanche Type:
Dry Loose (Sluff)
Size:
Size 1: Relatively harmless to people
Elevation:
7500'
Aspect:
W
Comments:
Set off a loose snow sluff in steep terrain on one of the runs today.
Photo: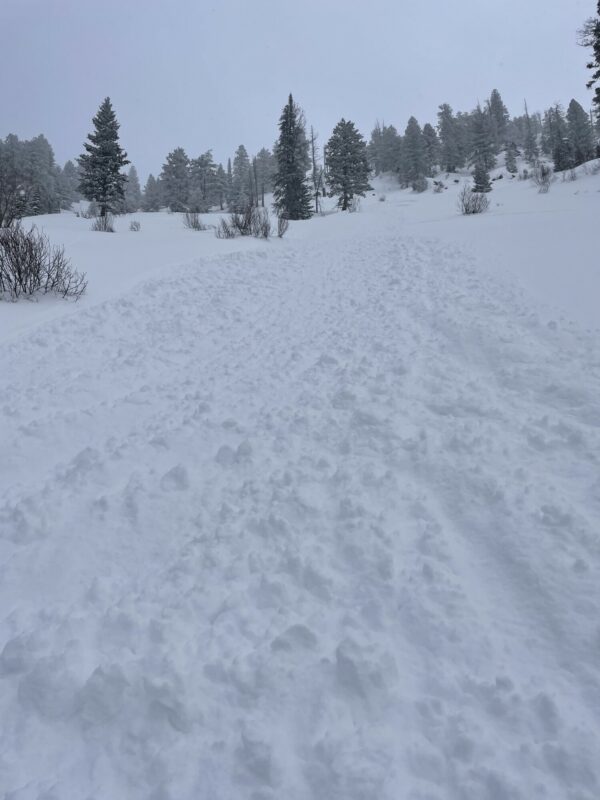 None reported
New snow from overnight was low density. Was weary of fresh wind slabs and loose snow sluffs. Did not see any natural activity nor really any wind slabs in west facing terrain. Ski cuts and safe zones were utilized for safe descents. Graupel briefly fell midday.