Close
Observation Date:
February 25, 2023
Submitted:
February 25, 2023
Zone or Region:
Lick Creek Area
Activity:
Skiing/Snowboarding
Location:
45.005, -115.96792. At 8012' elevation. 8302 peak area.

None reported

We were looking for instability on southern aspects, where the new snow sits on the buried sun crust described in the recent forecasts, but didn't see much evidence. A new sun crust is developing quickly on SE,S and SW aspects.
E and NE aspects provided surprisingly good skiing. The storm snow appeared to be bonding well. We couldn't get any snow moving, even on purpose on small rollovers . We ventured onto the steep 40 degree mountain top terrain here for the first time this season.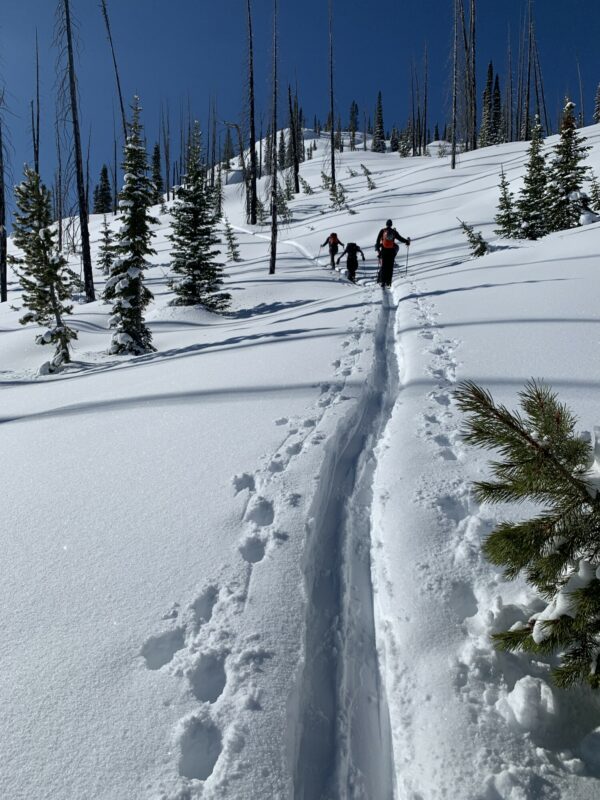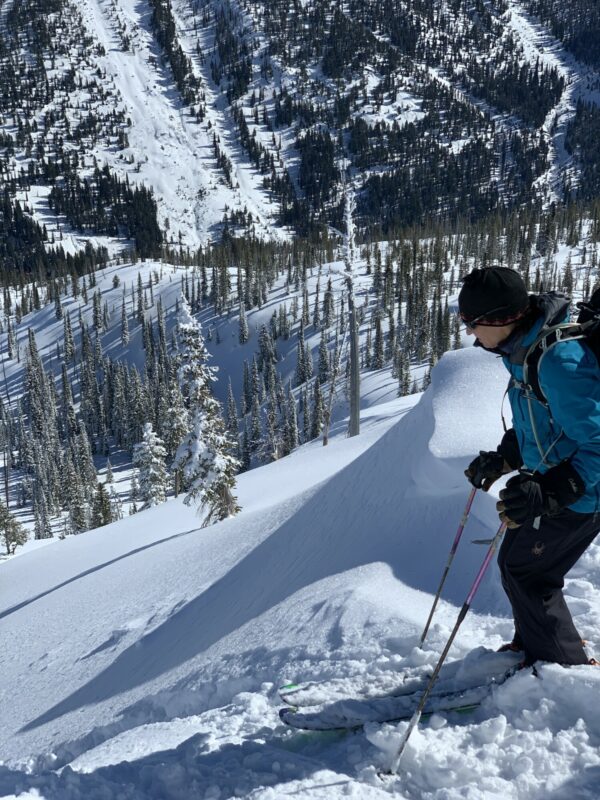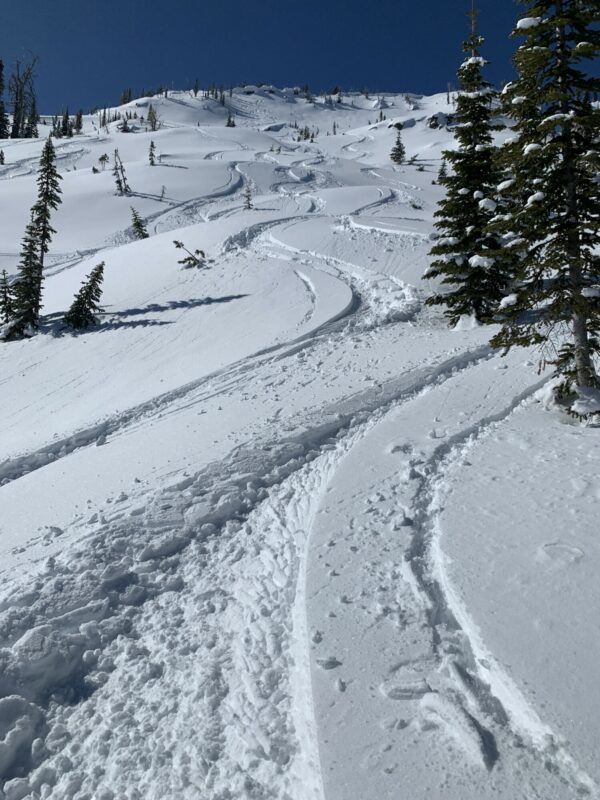 Observed Avalanche Problem #1:
Comments:
Close