Observation Date:
February 21, 2023
Submitted:
February 22, 2023
Zone or Region:
Tamarack Out of Bounds
Activity:
Skiing/Snowboarding
Location:
North Backcountry Gate at Tamarack Resort
Did you observe any avalanches?
Yes
Avalanche Type:
Soft Slab
Size:
Size 2: Could bury, injure, or kill a person
Elevation:
7700
Aspect:
E
Comments:
East facing slope. 3 foot crown which slid almost 50 feet and around 25 feet wide. Large crack beneath crown.
Photo: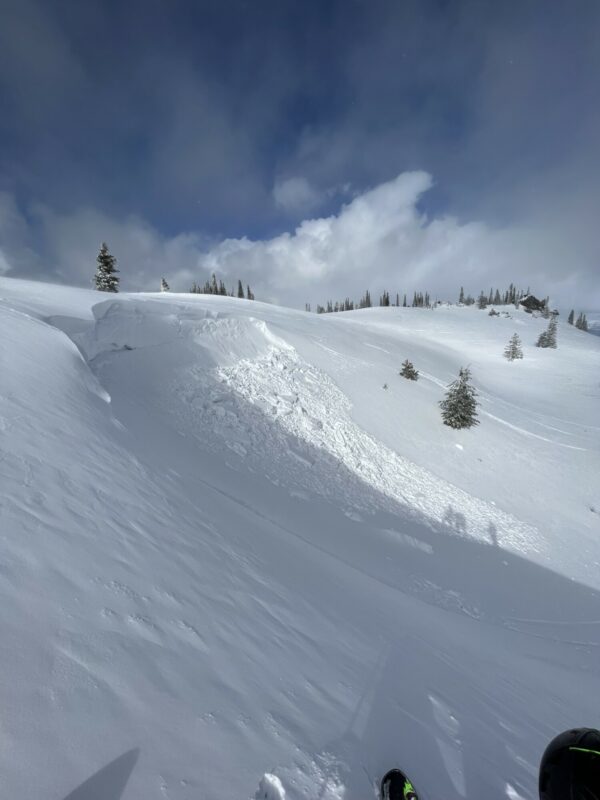 None reported
Skier triggered slide just outside of North Gate at Tamarack Resort at some time during the day, seen by patrollers around 3 pm. Tracks indicated they triggered it from above and were not carried. Could easily knock you off your feet but wouldn't carry you far. It is a convexity that windloaded during the snow event in the early morning hours of the 21st.