Observation Date:
February 17, 2023
Submitted:
February 17, 2023
Zone or Region:
Hazard Lake Area
Activity:
Snowmobiling/Snowbiking
Location:
Grass Mountain Lakes
Did you trigger any avalanches?
Yes
Was it intentional?
No
Avalanche Type:
Hard Slab
Size:
Size 1: Relatively harmless to people
Elevation:
Just above treeline
Aspect:
E
Comments:
Small wind slab broke and ran a little ways down hill. It was obviously a recent wind slab. The slab is approximately 5 inches thick. No other signs of instability observed. Not much wind transport observed today. Upper elevations are wind blown and there is a lot of cornices.
Photo: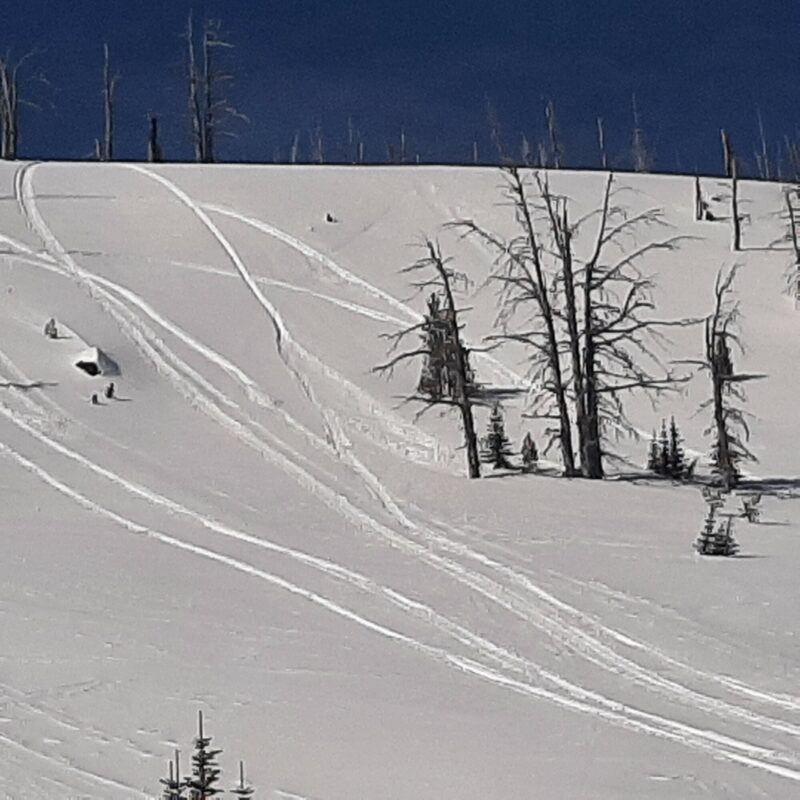 None reported