Observation Date:
February 4, 2023
Submitted:
February 4, 2023
Zone or Region:
Tamarack Out of Bounds
Activity:
Skiing/Snowboarding
Location:
Lone Tree
Did you observe any avalanches?
Yes
Avalanche Type:
Hard Slab
Size:
Size 1: Relatively harmless to people
Elevation:
7800
Aspect:
NE
Comments:
Wind slab avalanche on top of Lone Tree. Triggered partially by skier earlier in the day. Another portion tied to the first was triggered by our group as we traversed above it later in the afternoon .
Photo: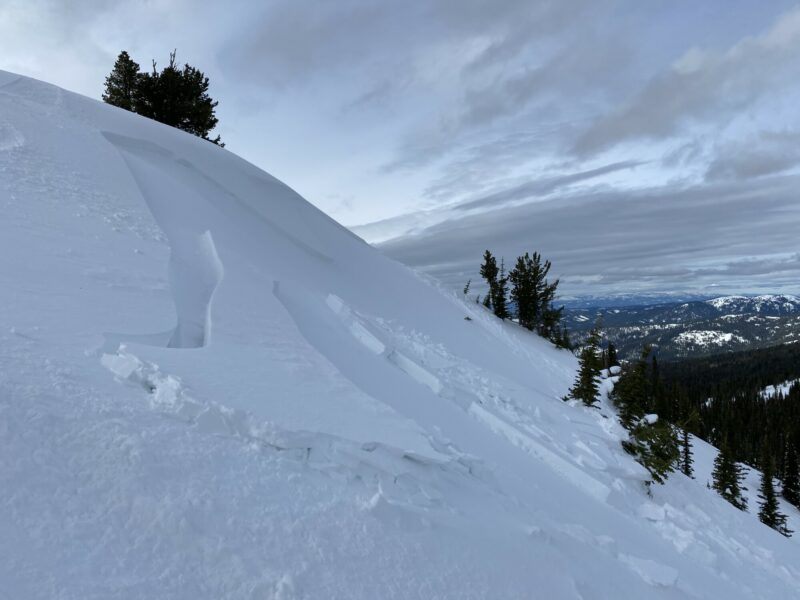 None reported
Ridge lines in the area were wind hammered from the previous couple of days.