Observation Date:
January 17, 2023
Submitted:
January 17, 2023
Zone or Region:
West Mountain Area
Activity:
Skiing/Snowboarding
Location:
poison drainage
Did you observe any avalanches?
Yes
Avalanche Type:
Hard Slab
Size:
Size 2: Could bury, injure, or kill a person
Elevation:
Above 6500
Aspect:
NE
Comments:
Lowest avalanche was observed from 1/16. We observed the two natural avalanches above on the same aspects, trending lookers right. All released on the buried surface hoar, wide spread propagation.
Photo: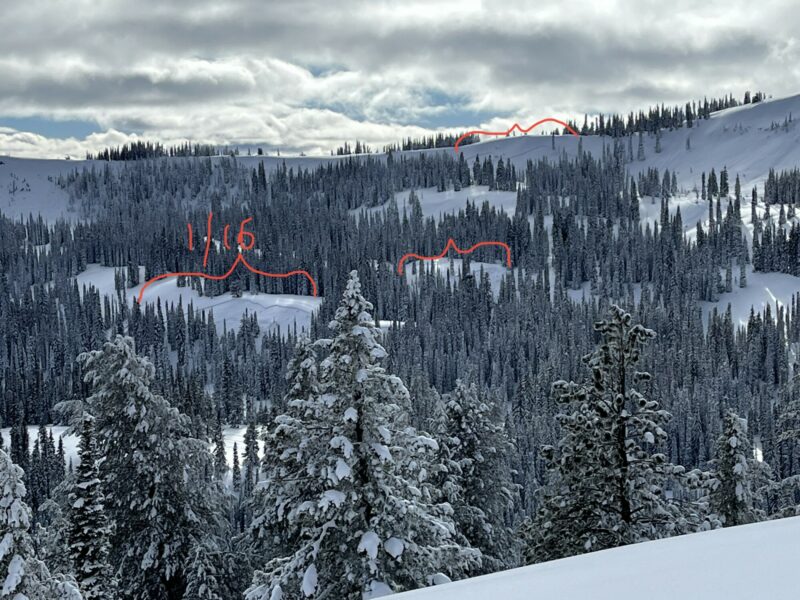 Did you see shooting cracks?
No
Did you experience collapsing or whumpfing?
Yes, Isolated

These recent natural slides on NE aspects at upper elevations caused us to take caution skiing similar slopes in avalanche terrain.