Observation Date:
January 15, 2023
Submitted:
January 17, 2023
Zone or Region:
West Mountain Area
Activity:
Snowmobiling/Snowbiking
Location:
Bowl on West side of Mica Ridge
Did you trigger any avalanches?
Yes
Was it intentional?
No
Avalanche Type:
Soft Slab
Size:
Size 2: Could bury, injure, or kill a person
Elevation:
7500
Aspect:
W
Comments:
Triggered with snowmobile on lower angle slope below steeper terrain. Rider was able to ride out of slide. Estimate crown at least 200 yds wide and 1-2+ ft deep. Debris pile probably 15 ft deep.
Photo: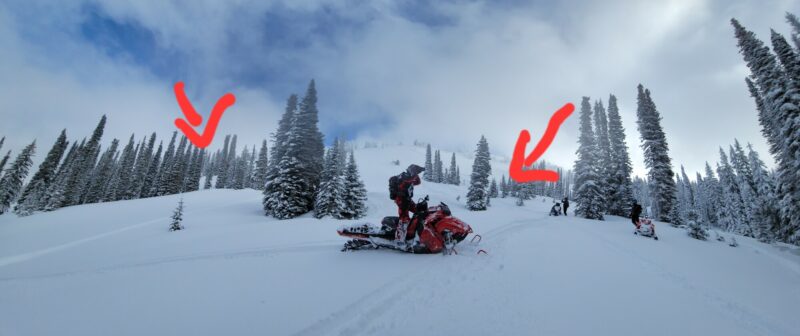 Did you observe any avalanches?
Yes
Avalanche Type:
Size:
Elevation:
Aspect:
Comments:
Did you see shooting cracks?
Yes, Widespread
Did you experience collapsing or whumpfing?
Yes, Widespread

Triggered at least 3 other slides remotely in the Poison Lake area on various other aspects, N, NE, E.
Most sensitive conditions I've ever experienced.