Observation Date:
January 14, 2023
Submitted:
January 15, 2023
Zone or Region:
Slab Butte/Wong's Bowl Area
Activity:
Snowmobiling/Snowbiking
Location:
Just north of Slab Butte on the east side of the ridge and south of Duck Meadow. While snow biking in this pocket we noticed a north facing slope had released in the area. Was not triggered by the machines.
Did you observe any avalanches?
Yes
Avalanche Type:
Soft Slab
Size:
Size 2: Could bury, injure, or kill a person
Elevation:
Treeline
Aspect:
NE
Comments:
Couple hundred feet wide with what appears to be about a 2' deep edge. It broke almost at the top of the east-west ridge. Didn't see it happen but realized it wasn't there when we first arrived. After riding for a bit in the area, we regrouped and one rider mentioned that they had cut a small slide loose, but in a nearby area. As we were taking a break and looking around we noticed this one had happened.
Photo: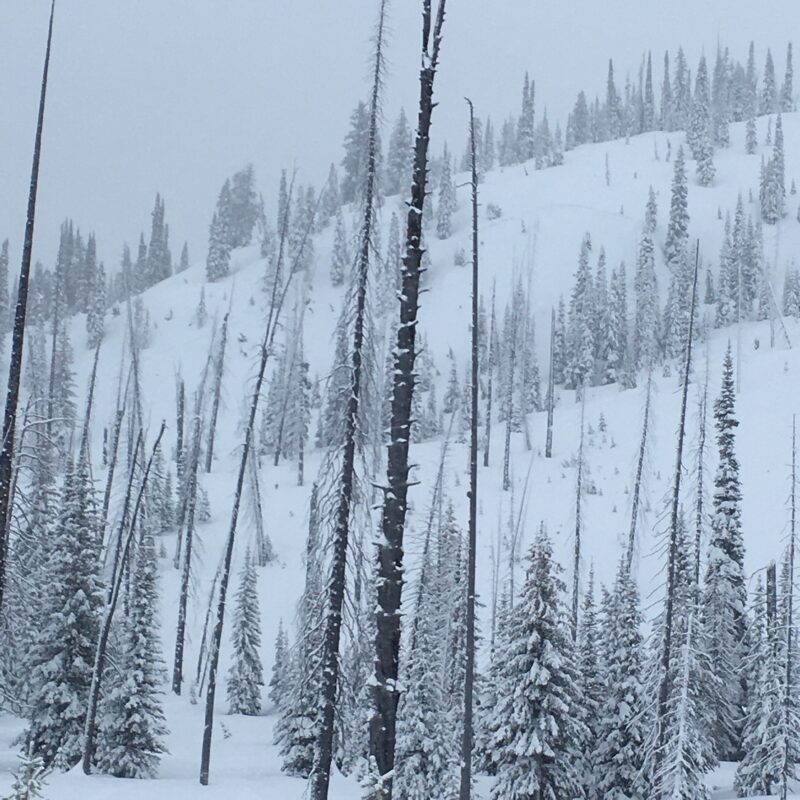 None reported
This particular hillside was north facing. Snow conditions we're about 18" of untouched powder from a couple of days ago but starting to get heavy with the warmer temps.