Observation Date:
January 12, 2023
Submitted:
January 14, 2023
Zone or Region:
Other
Activity:
Snowmobiling/Snowbiking
Location:
Pilots peak area
Did you observe any avalanches?
Yes
Avalanche Type:
Soft Slab
Size:
Size 1: Relatively harmless to people
Elevation:
6800'
Aspect:
N
Comments:
200' long. Snowbiker rode across the steep face and triggered an 18" deep slab. Trees and a sharp ravine stopped the slide after about 30' of descent. Nobody was hurt
Photo: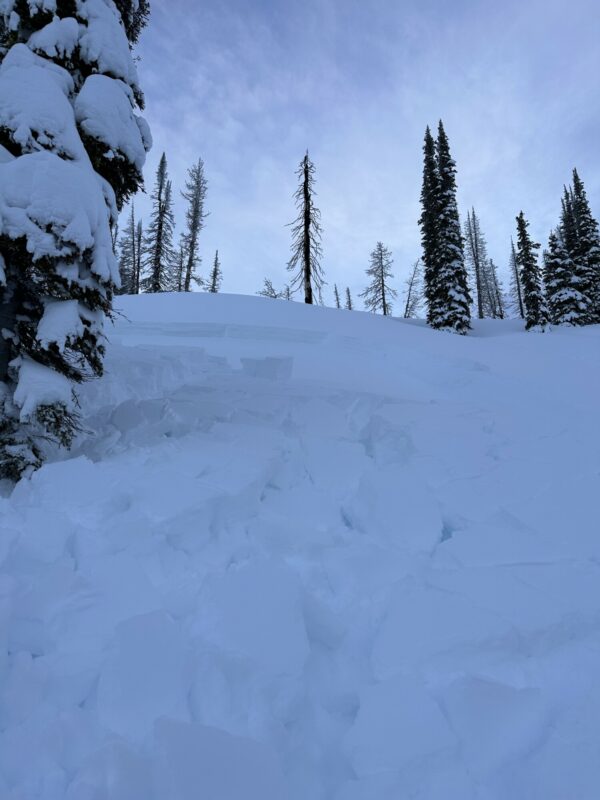 None reported
60+ degree slope. 3:30 in the afternoon. Snow was broken into chunks but remained soft.