Observation Date:
January 11, 2023
Submitted:
January 11, 2023
Zone or Region:
West Mountain Area
Activity:
Snowmobiling/Snowbiking
Location:
South south east of Lone Tree Peak ~7200 ft.
Did you trigger any avalanches?
Yes
Was it intentional?
No
Avalanche Type:
Soft Slab
Size:
Size 1: Relatively harmless to people
Elevation:
~7200 fy
Aspect:
SE
Comments:
Rider trigged 1/8 up this slope while side hilling across. ~80 yards wide and 50 Yard length.
Photo: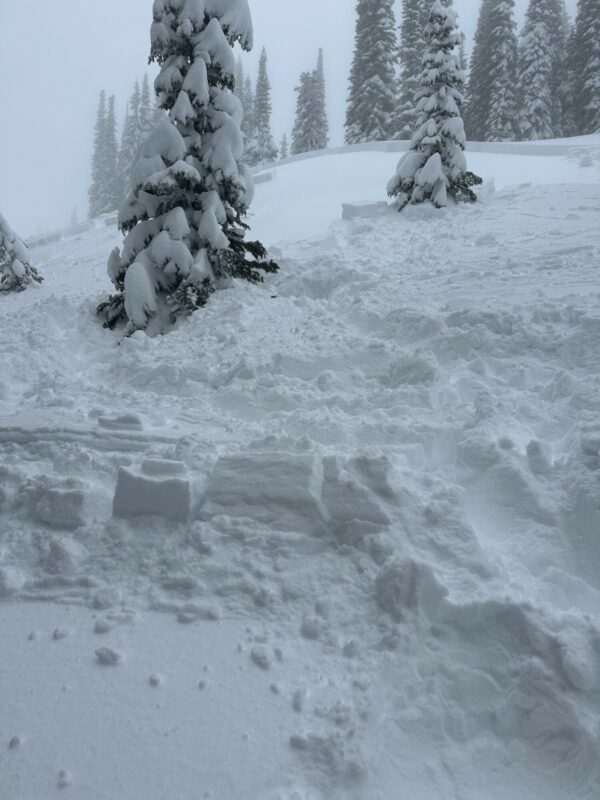 None reported
Rider deployed but was not buried. Machine was buried. Wake up call for sure.
Sharing to keep other safe and as I check your reports before riding but prefer to remain anonymous.