Close
Observation Date:
December 21, 2022
Submitted:
December 21, 2022
Zone or Region:
Tamarack Out of Bounds
Activity:
Skiing/Snowboarding
Location:
Tamarack North out of bounds
Did you observe any avalanches?
Yes
Avalanche Type:
Soft Slab
Size:
Size 2: Could bury, injure, or kill a person
Elevation:
7500'
Aspect:
E
Comments:
100' wide, 6" to 2' deep, ran 20' feet. Heavily wind loaded leeward bowl.
Photo: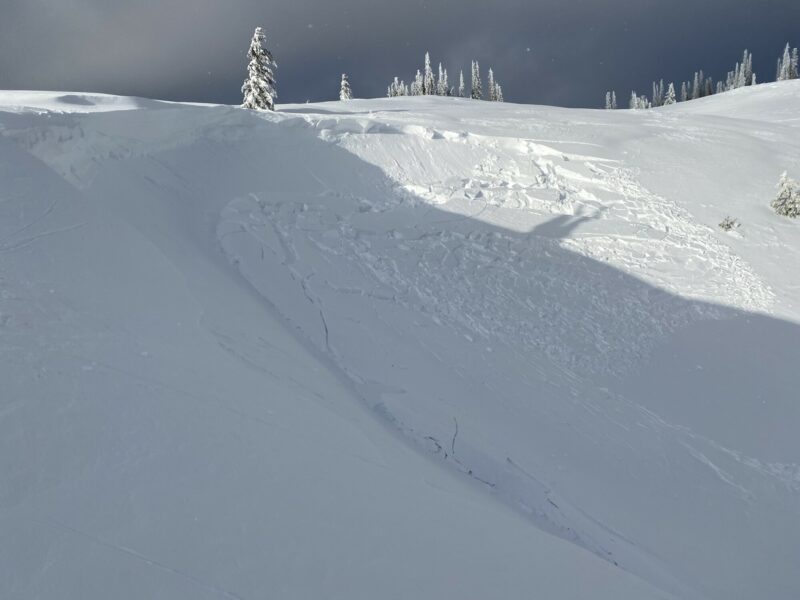 None reported
Witnessed the debris of recent avalanche. There didn't not appear to be evidence of a skier trigger but there were many tracks in the area. It's a small terrain feature but could be evidence of potential for a more dangerous avalanche in bigger terrain. Seems best to avoid recently wind loaded slopes.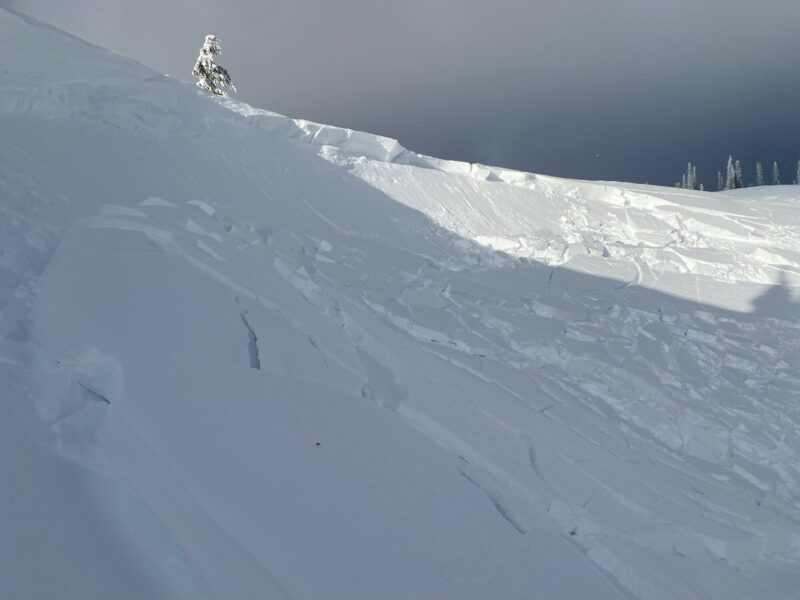 Observed Avalanche Problem #1:
Comments:
Close