Close
Observation Date:
December 20, 2022
Submitted:
December 21, 2022
Zone or Region:
Big Creek Summit
Activity:
Skiing/Snowboarding
Location:
44.64705, -115.78399
Did you trigger any avalanches?
Yes
Was it intentional?
No
Avalanche Type:
Size:
Elevation:
Aspect:
NE
Comments:
Hard top layer only in certain aspects (NE, E) - difficult to break through. Seemed likely impacted by wind, especially with tree down in this section.
Did you see shooting cracks?
Yes, Isolated
Did you experience collapsing or whumpfing?
No

We were just on an observational/educational tour - not skiing or traveling aggressively. The storm started moving in, so we chose not to dig a pit or ski. We skied back on our track. Noticed a change in snow feel in the same spot as the down tree. Overall, felt fine though we did expect more depth.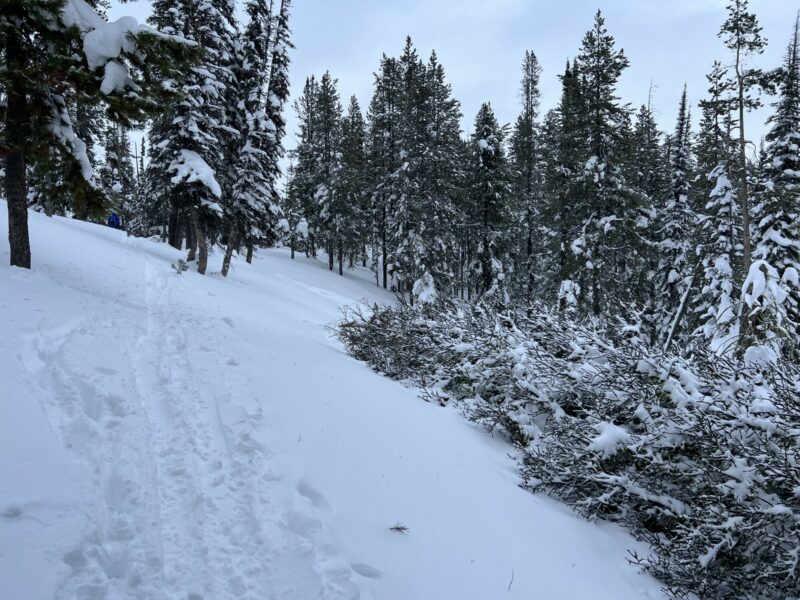 Observed Avalanche Problem #1:
Wind Slab

Comments:
Close