Close
Observation Date:
December 7, 2022
Submitted:
December 7, 2022
Zone or Region:
Lick Creek Area
Activity:
Skiing/Snowboarding
Location:
Yurt Terrain
Did you see shooting cracks?
No
Did you experience collapsing or whumpfing?
Yes, Isolated

Payette Powder Guides dug two snow pits at about 7,200 on West and North East aspects, respectively. Snow depth was quite different between locations, but we found similar snowpack structure in both, with firmer slabs of new and wind packed snow resting on top of weaker faceted snow from October and November. We found this same structure in hasty pits on North aspects as well. Our test results also painted a similar picture with Sudden Collapses in Compression Tests and propagation in Extended Column Tests and Propagation Saw Tests.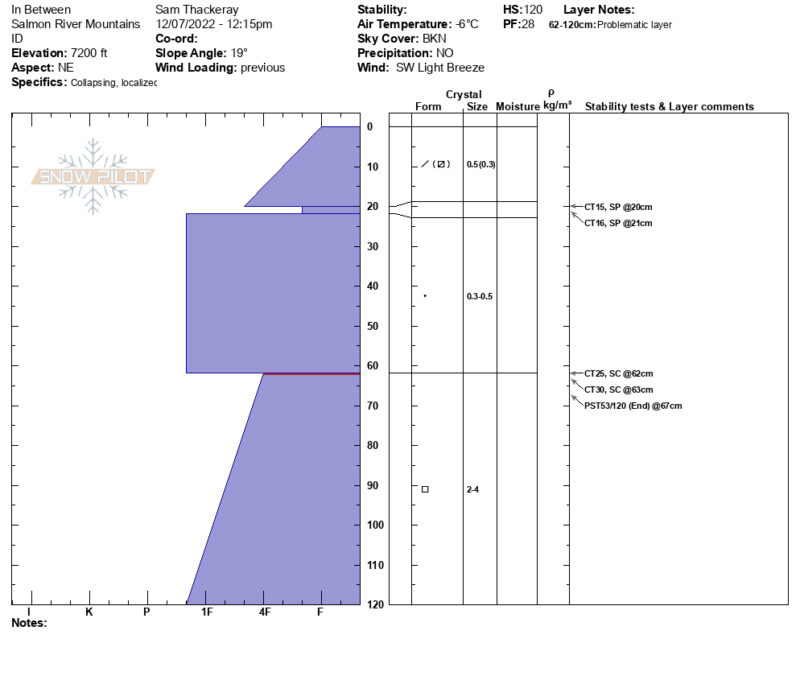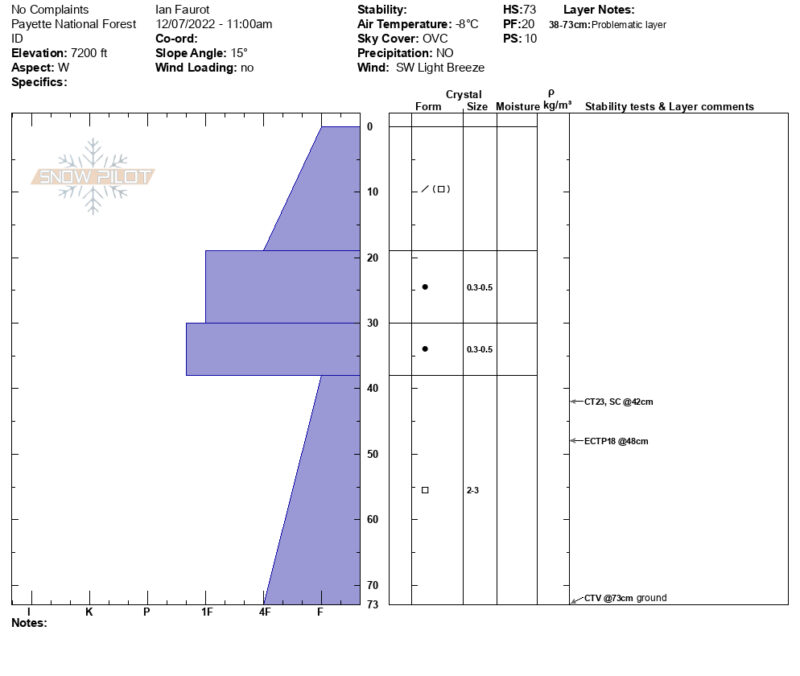 Observed Avalanche Problem #1:
Persistent Slab

Comments:
Close