Close
Observation Date:
December 2, 2022
Submitted:
December 2, 2022
Zone or Region:
Brundage Out of Bounds
Activity:
Skiing/Snowboarding
Location:
Sargents (north of Brundage ski area)
Did you observe any avalanches?
Yes
Avalanche Type:
Soft Slab
Size:
Size 2: Could bury, injure, or kill a person
Elevation:
Tree line
Aspect:
W
Comments:
Multiple natural avalanches on the west and east aspects of Brundage Mt (aka Sargents). Most appeared to be wind slabs and occurred on cross-loaded slopes.
Photo: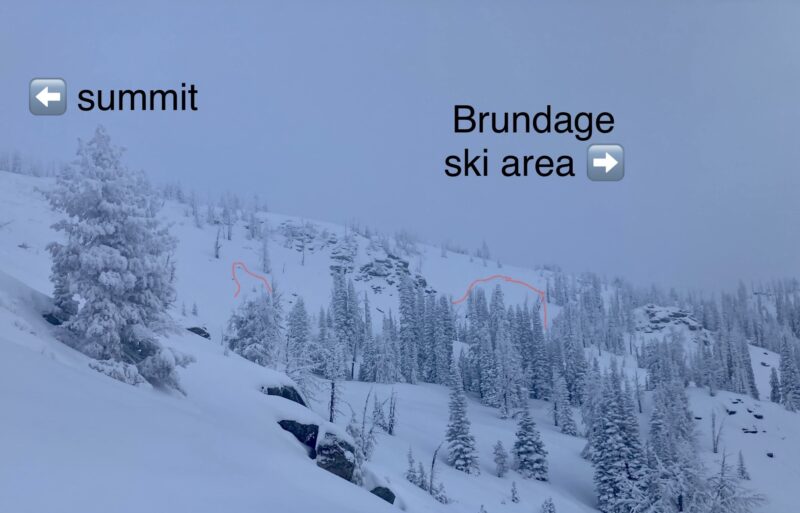 Did you see shooting cracks?
No
Did you experience collapsing or whumpfing?
Yes, Widespread

Really good snow quality for skiing but multiple potential avalanche problems.
Observed Avalanche Problem #1:
Deep Persistent Slab

Comments:
On a west aspect below tree line, I found 140 cm total snow with very weak facets making up the bottom 40cm.

Snow stability tests: ECTP 8 @ 40cm Close