Observation Date:
December 2, 2022
Submitted:
December 2, 2022
Zone or Region:
Big Creek Summit
Activity:
Skiing/Snowboarding
Location:
North side of road
Did you observe any avalanches?
Yes
Avalanche Type:
Soft Slab
Size:
Size 2: Could bury, injure, or kill a person
Elevation:
7800
Aspect:
N
Comments:
Top of main run on the N side of highway North Facing and looks to have slid mid storm. Crown was 2.5 feet thick and 200-300 feet wide.
Photo: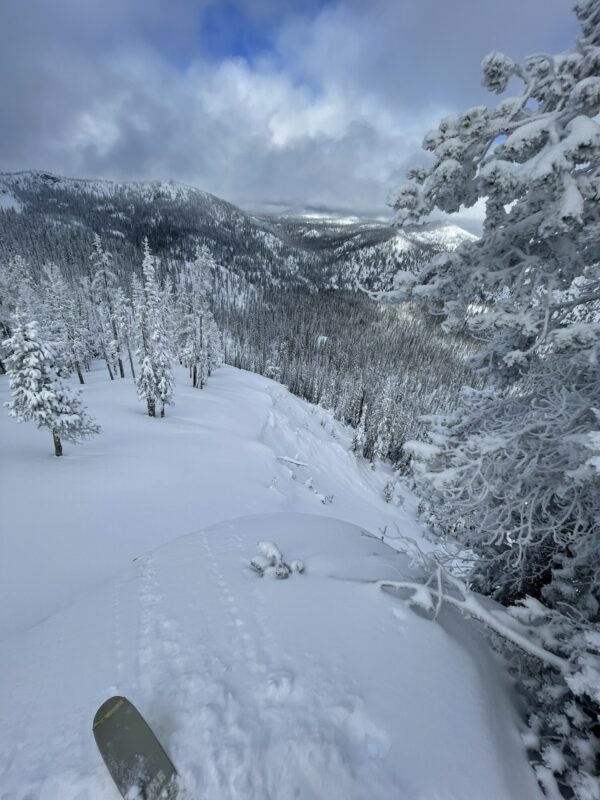 Did you see shooting cracks?
No
Did you experience collapsing or whumpfing?
Yes, Widespread

We experienced roughly large 15 whumpfs while setting skin track. Other groups also had the same experience following our skin track. Dug a pit at 6800 ft SE aspect to find 135 cm total snow, with 75 cm from the recent storm. ECT 25 and ECT 30 with clean shears below the crust 77 cms down. Kept it nice and low angle, snow was fantastic, and was still really eerie with the most collapsing I've experienced.