Close
Observation Date:
November 9, 2022
Submitted:
November 8, 2022
Zone or Region:
Other
Activity:
Skiing/Snowboarding
Location:
Secret ski run

None reported

Early season snowpack but I try to start looking from the start. Something to be thinking about is the high temperature gradient if the predicted high pressure last longer than predicted.

HS approx. 22" but variable and some drifts up to 3' deep at 7600'. No rain crust at this elevation. rain crust below 7,000' with HST of 3" above. variable supportability and thickness.

2 attempts at a hand dug ECT 7600' west aspect- both ECTN15 or so. Two columns had a Q2 hand shear at 5' depth on surface hoar. I was looking for this after observing it last week, hard to see in the Iphone photos below but well preserved.

No real avalanche hazard at this elevation due to the lack of snow, if someone managed to get into the alpine like the guys in the 3rd photo below, , I would expect that there could be enough snow to be concerned on steep wind-loaded slopes but good luck getting in and out of there and the primary hazard would still be the thin cover.

The primary hazard is thin snow booby traps.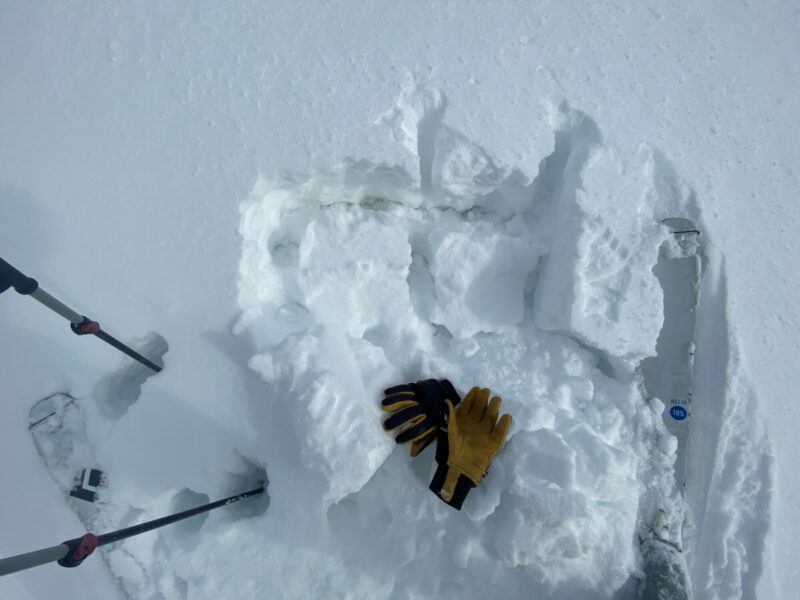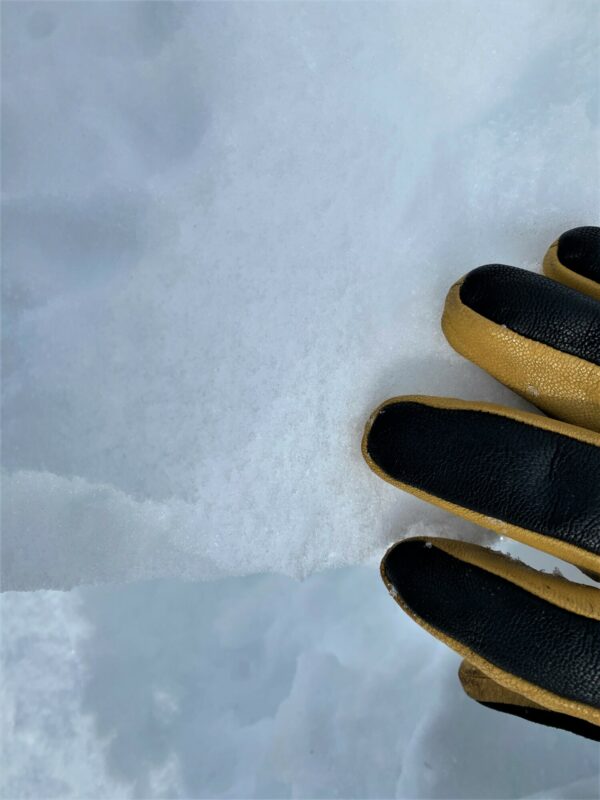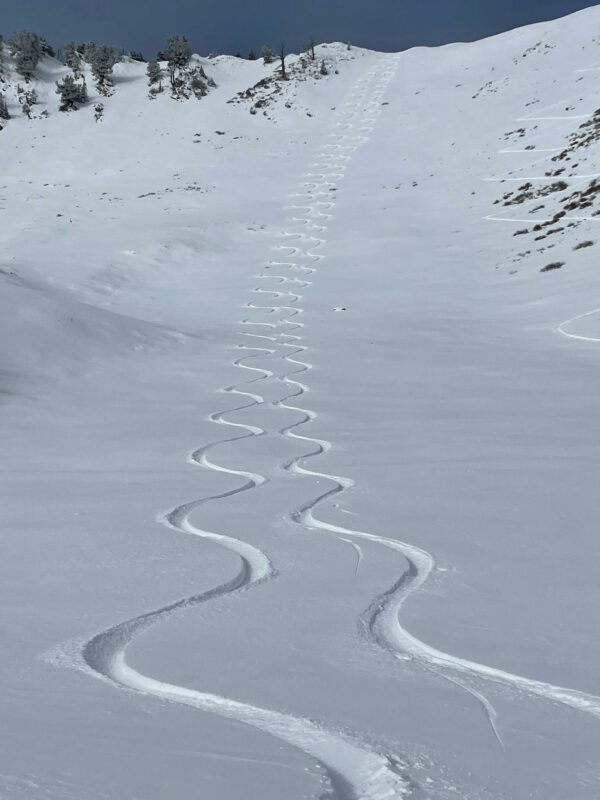 Observed Avalanche Problem #1:
Comments:
Close