Close
Observation Date:
April 12, 2022
Submitted:
April 13, 2022
Zone or Region:
Big Creek Summit
Activity:
Skiing/Snowboarding
Location:
1st Knob
Did you trigger any avalanches?
Yes
Was it intentional?
Yes
Avalanche Type:
Soft Slab
Size:
Size 1: Relatively harmless to people
Elevation:
7400 ft
Aspect:
NE
Comments:
Both of these small, soft slabs were triggered by sluff on a ski cut. Crowns were about 30 cm (12"), very small pockets. This was a cross-loaded slope facing NE, the new snow ran on the old interface that was buried 04/10, which is a firm crust about 5 cm (2") thick. The new snow was very soft and light, even the wind-deposited snow did not indicate slab-like characteristics.
Photo: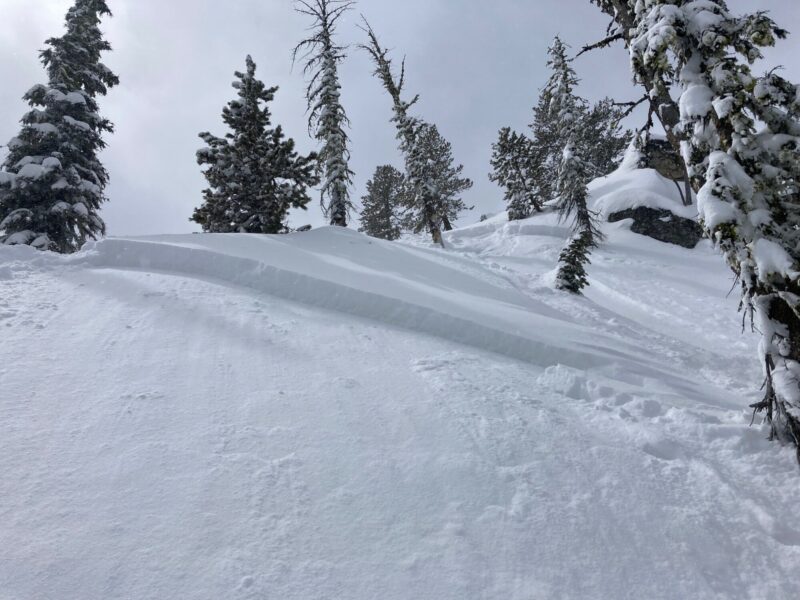 None reported
Heavy snow showers off and on all afternoon. The sun did poke out for an hour or so early afternoon, which was just enough to dampen the new snow on south faces. 20-25 cm (8-10") new snow in the parking lot. 35-45 cm (14-18") on ridgetops. The new snow was very low-density (less than 10%). Winds were out of the W/NW and easily moving around the new snow. Beneath the 04/10 interface was a mix of melt-freeze crusts from the late March warmup.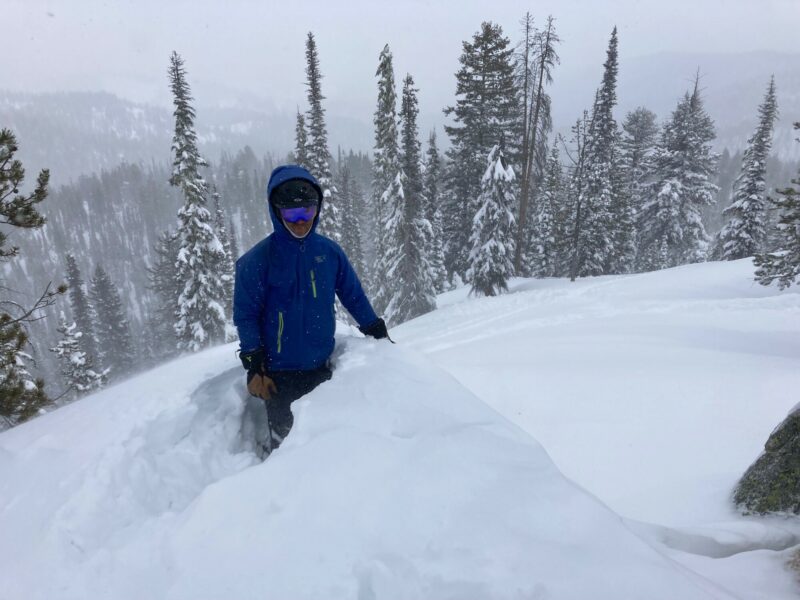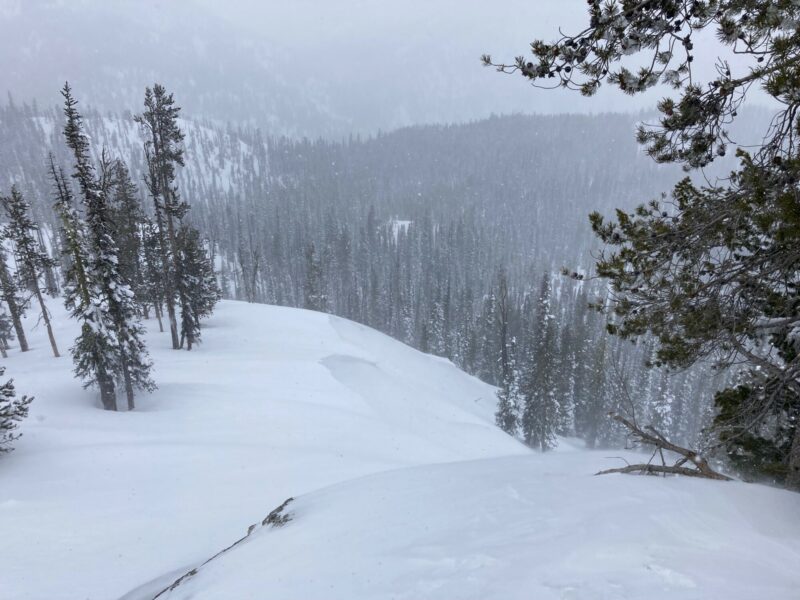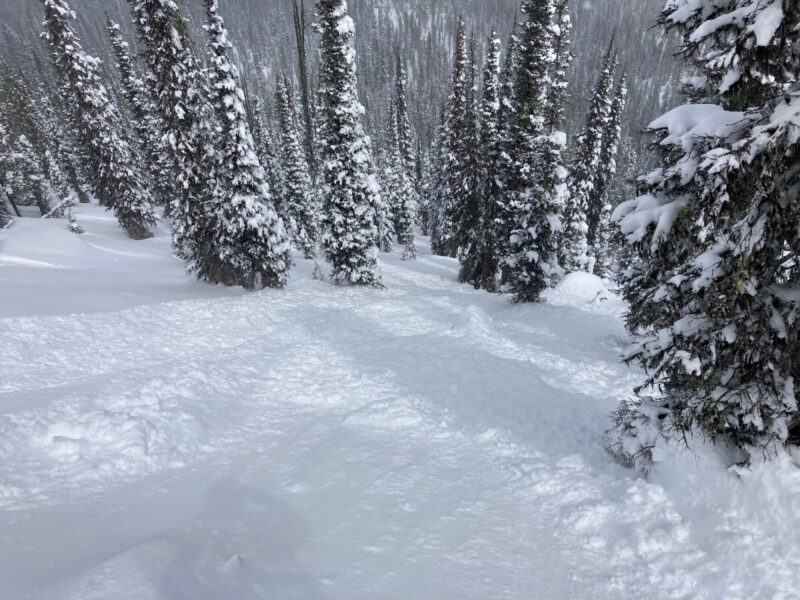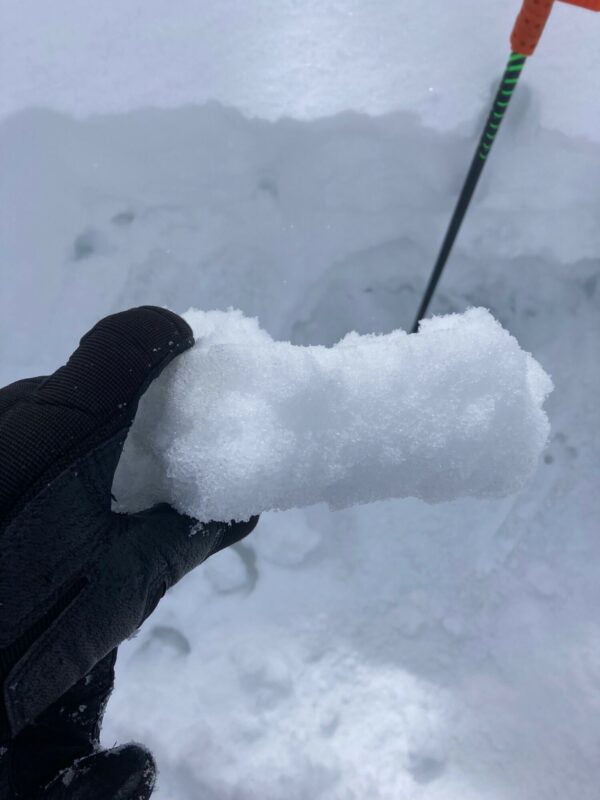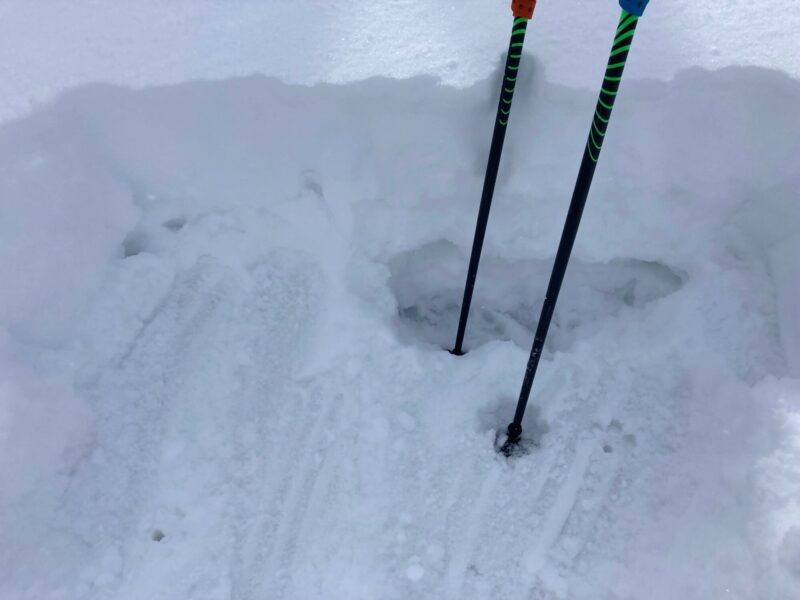 Observed Avalanche Problem #1:
Storm Slab

Comments:
All aspects (especially N/NE/E), the size was D1, Likelihood was possible trending towards likely, new snow received since Sunday (04/10), the interface was a 5 cm (2") thick crust that you could punch through with your pole.
Observed Avalanche Problem #2:
Dry Loose

Comments:
All aspects (especially steeper terrain on the northern half of the compass), the size was D1, the Likelihood of triggering was likely, new snow received since Sunday (04/10) Close