Observation Date:
February 18, 2022
Submitted:
February 19, 2022
Zone or Region:
Goose Lake Area
Activity:
Skiing/Snowboarding
Location:
Granite Mtn/Twin Lakes Ridge
Did you observe any avalanches?
Yes
Avalanche Type:
Wet Loose
Size:
Size 1: Relatively harmless to people
Elevation:
7900
Aspect:
SE
Comments:
The Sun was able to put noticeable heat on the snow on this SE aspect above Twin Lakes, producing D1 size, wet-loose avalanches. We also saw 2 different Natural Avalanche Crowns, about 8 inches deep, size D2 evidence which was visible on N aspects of Granite Mtn that likely happened mid-storm, February 15th.  
Photo: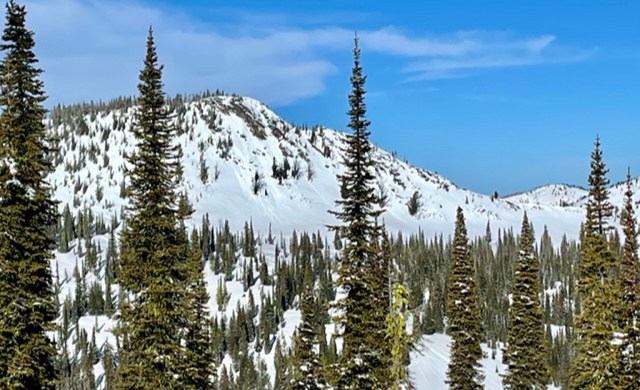 None reported
The PAC toured the East aspect of Granite Mtn Friday. We dug a test pit on a North aspect above Twin Lakes and had moderate results that yielded fair to good stability in the upper 2 feet of the snowpack. Buried crusts and weak layers failed moderately in compression, but lacked propigation. We felt cautious of wind slabs around the ridgelines and large cornices but did not see any red flags like cracking or whoomphing...We felt good on steeper East slopes below the lookout. The Sun was noticeably hot and thus produced some small natural wet loose point releases and rollerballs and moistened the surface which likely formed a decent crust.