Close
Observation Date:
February 11, 2022
Submitted:
February 12, 2022
Zone or Region:
Fisher Saddle Area
Activity:
Snowmobiling/Snowbiking
Location:
Between North and South Bruin
Did you observe any avalanches?
Yes
Avalanche Type:
Wet Loose
Size:
Size 2: Could bury, injure, or kill a person
Elevation:
7800
Aspect:
SE
Comments:
The heat was saturating solar aspects and we saw one of the biggest wet loose avalanches that could injure or kill you on avery steep rocky portion of North Bruin's SE aspect.
Photo: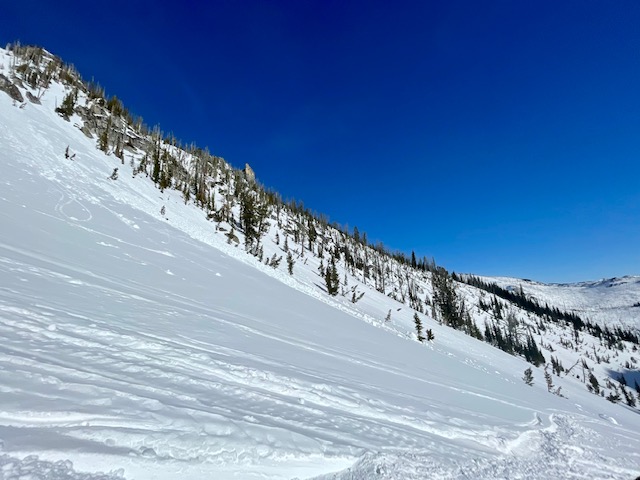 None reported
PAC toured the northern portion of the advisory area Friday and observed an almost springlike day in February. The Northwest winds helped to cool things slightly, but the light freeze and the heat and sun have done a good job of saturating the upper foot of the snowpack. We observed numerous wet loose natural avalanches around the solar end of the compass, but all mainly harmless to people, size D1, except one size D2 in the photo. The snow surface has crusted on all aspects, thicker on South aspects. The saturation was enough to make loose wet human-triggered avalanches on steep slopes possible, yet we were unable to trigger any.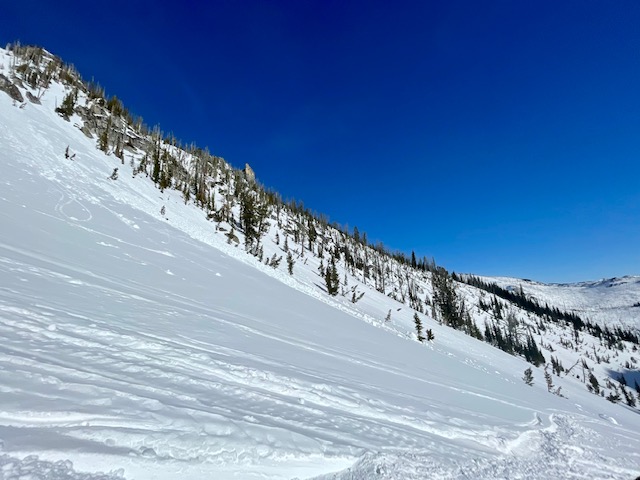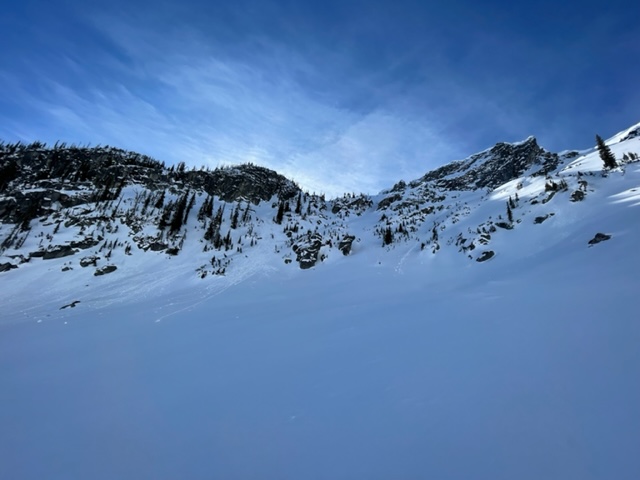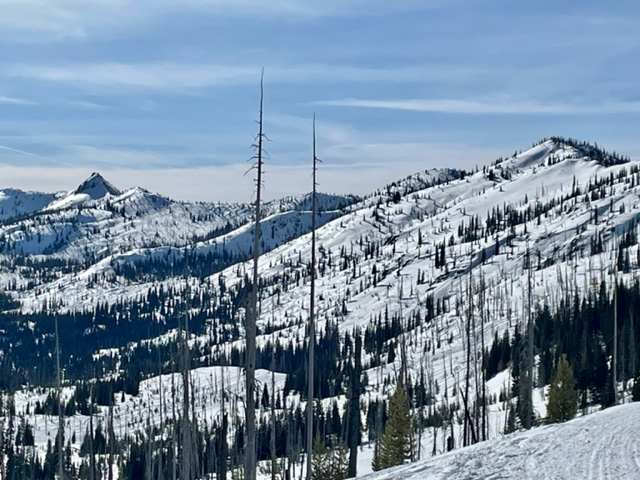 Observed Avalanche Problem #1:
Wet Loose

Comments:
East,South, and West were wet and naturally releasing especially around rocks...most were harmless to people, or D1 minus. Close