Observation Date:
January 15, 2022
Submitted:
January 15, 2022
Zone or Region:
Warm Lake area
Activity:
Location:
Landmark
Did you observe any avalanches?
Yes
Avalanche Type:
Soft Slab
Size:
Size 2: Could bury, injure, or kill a person
Elevation:
7800'
Aspect:
Comments:
Multiple naturals observed from last weeks cycle. My guess is the tail end of the storm last Thursday or Friday the 7th or 8th. Up to size 2.5 with some impressive chunks. One ran to the ground I'm thinking it is high enough that the culprit might be old November snow. The others were lower and exposed rocks in this area which contains a thinner snowpack than other areas.

This ob is more for inventory purposes, we were traveling as per low danger and planned on skiing one of the paths that ran in the cycle.

Photo is stress cracks above one of the crowns.
Photo: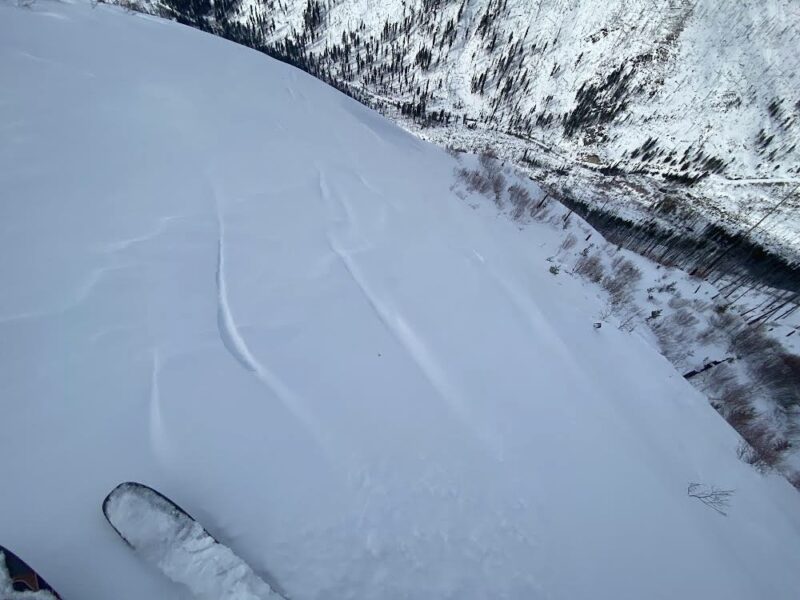 None reported
Lots of surface hoar and crusts.