Observation Date:
December 29, 2021
Submitted:
December 29, 2021
Zone or Region:
Warm Lake area
Activity:
Skiing/Snowboarding
Location:
Big Creek
Did you observe any avalanches?
Yes
Avalanche Type:
Soft Slab
Size:
Size 2: Could bury, injure, or kill a person
Elevation:
7050
Aspect:
SE
Comments:
SSE avalanche, appeared to be human triggered 1-2 days old with 12-18 inch crown line. My assessment was this was a small wind slab based on the aspect and rime on the nearby trees. It appeared to be a wind loaded 35 degree angle, but the aspect was a little surprising so be safe and take caution.
Photo: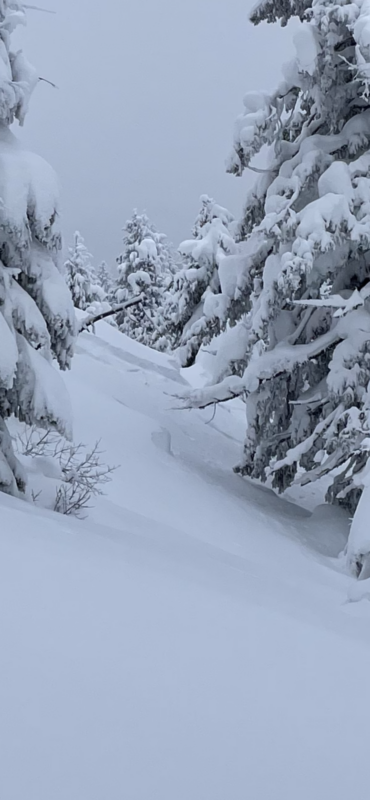 None reported
We skiied S and SW aspects safely. Some dry loose moved with us here and there, but conditions are looking pretty stable. We dug an informal pit and couldn't get any propagation on the old weak layers lower than 8 inches from the surface. Snow conditions are really good, but buried treasure is a real threat with rocks and stumps covered by small amounts of light snow.