Observation Date:
December 27, 2021
Submitted:
December 27, 2021
Zone or Region:
Brundage Out of Bounds
Activity:
Skiing/Snowboarding
Location:
Sergeants Ridgeline
Did you trigger any avalanches?
Yes
Was it intentional?
Yes
Avalanche Type:
Soft Slab
Size:
Size 1: Relatively harmless to people
Elevation:
7600'
Aspect:
E
Comments:
Similar to what was reported at Tamarack, we observed a 2-inch soft slab of new snow struggling to bond to the next layer.
Photo: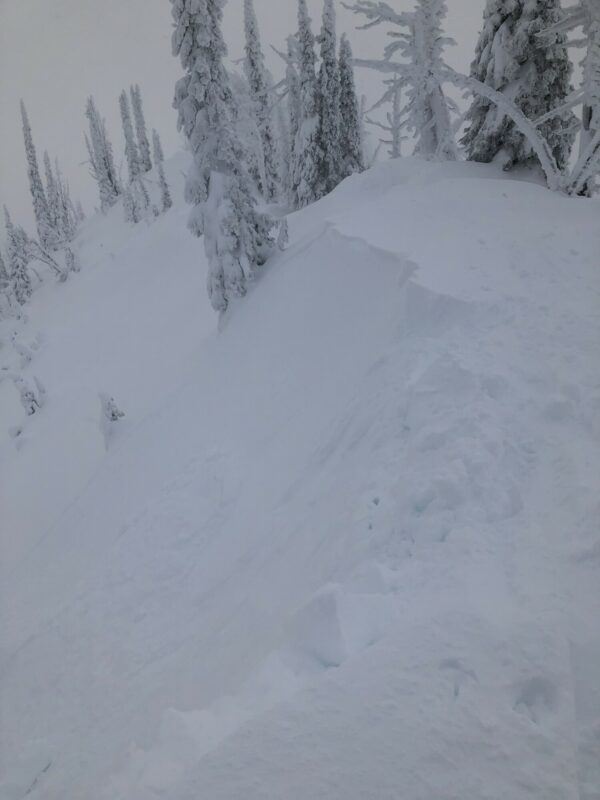 None reported
This submission is supplemental to what I posted yesterday, as I didn't have time to dig a pit. See yesterday's post (12/27/21), for a more comprehensive set of observations from outside the pit. The results of our extended column test were promising as it provided an ECTX. There was a questionable layer about 22cm down but it was reportedly hard to shear (STH). Things look good but I won't say the danger is gone. Watch out for those loaded cornices and check those beacons at the car.