Close
Observation Date:
December 26, 2021
Submitted:
December 26, 2021
Zone or Region:
Brundage Out of Bounds
Activity:
Skiing/Snowboarding
Location:
Sergeants
Did you trigger any avalanches?
Yes
Was it intentional?
Yes
Avalanche Type:
Soft Slab
Size:
Size 1: Relatively harmless to people
Elevation:
7600'
Aspect:
E
Comments:
Partner partially stomped off a wind drifted cornice down the east face of the ridgeline. The slab broke about 9" down and showed obvious propagation roughly 30 feet wide, shooting additional cracks further along the ridge.
Did you see shooting cracks?
Yes, Isolated
Did you experience collapsing or whumpfing?
Yes, Widespread

We attempted to beat the storm and get a quick tour in at Sergeant's, but a buddy forgot his skins so we were a bit late getting started. We hiked to upper hidden and the wind was calm, snowing about an S-0.5. I wanted to dig a pit at the summit but we were about halfway up when the weather went sour. Snow kicked up to about an S-2.0 and strong winds gusts from the West were blowing our hats off. Turning back would've been a tougher exit so we pushed to the top for an odd moment of calm and a sweet descent on mellower slopes.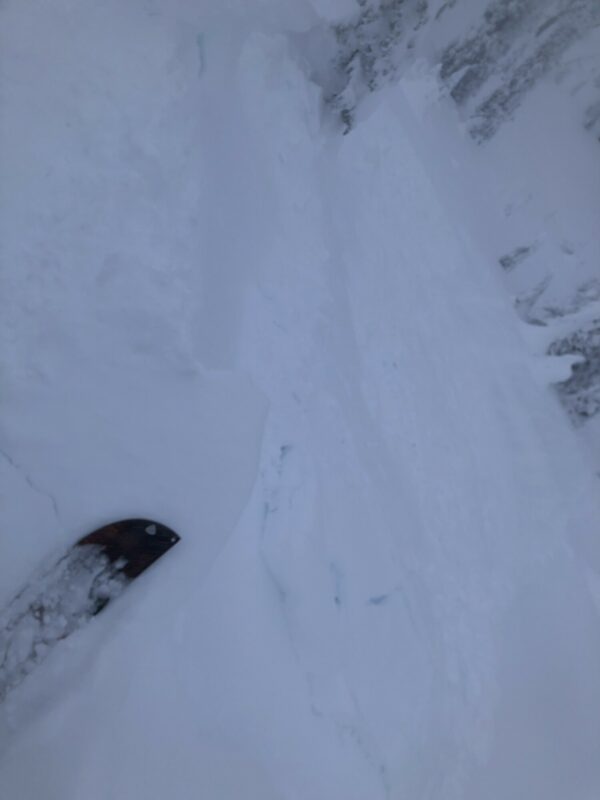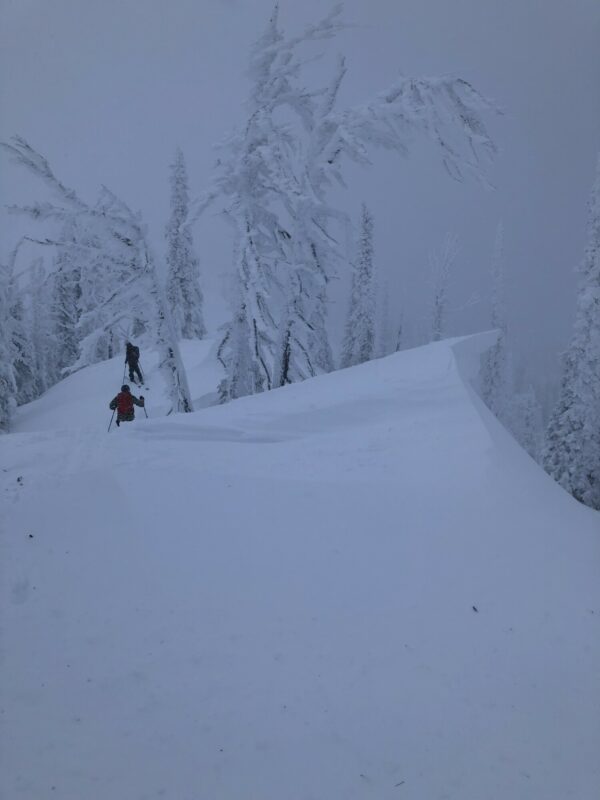 Observed Avalanche Problem #1:
Storm Slab

Comments:
Wind blowing from the West has loaded a ton of snow over the leeward East side of the ridgeline. The quick change in temperature mixed with sporadic winds seems to have turned what was once soft and loose, sluffy' snow, has now become a soft storm slab on the East aspect at the ridgeline.
Observed Avalanche Problem #2:
Wind Slab

Comments:
The wind has blown snow off of the West aspect of the ridgeline creating an icy hard slab at the ridgeline.
Observed Avalanche Problem #3:
Dry Loose

Comments:
Much of the dry and loose snow has been blown around by sporadic winds and is loaded in pockets and around tree wells. Large sluffs are still possible. Close