Observation Date:
December 18, 2021
Submitted:
December 18, 2021
Zone or Region:
West Mountain Area
Activity:
Skiing/Snowboarding
Location:
Poison Creek
Did you observe any avalanches?
Yes
Avalanche Type:
Other
Size:
Size 2: Could bury, injure, or kill a person
Elevation:
About 7,800
Aspect:
N
Comments:
Wind slab. About 50 feet wide, crown depth maybe 2 feet.
Photo: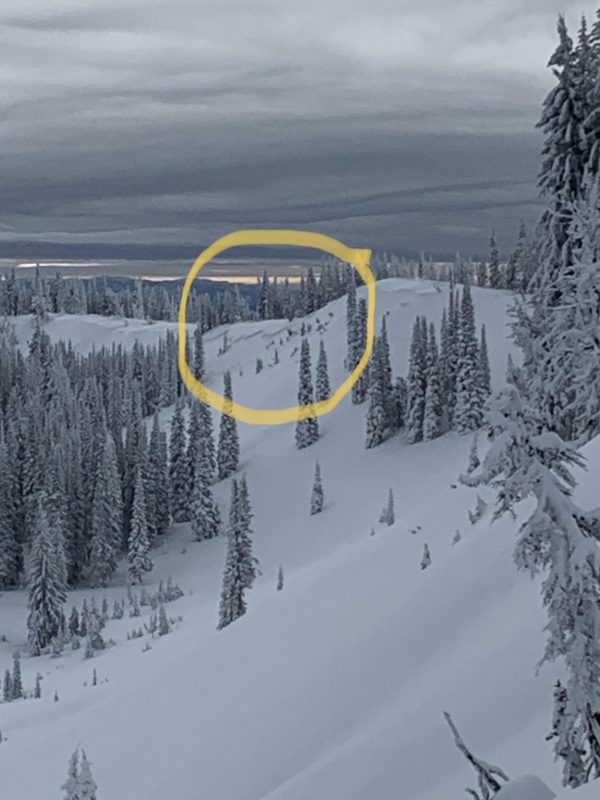 None reported
In the not too far distance, I saw the remnants of a wind slab. Looks like it broke naturally. Maybe 50 feet wide, the debris didn't slide far. The mountaintops are experiencing a lot of wind loading. The winds appear to be coming from the west. Cornices are forming.
Dan