Observation Date:
March 2, 2021
Submitted:
March 2, 2021
Zone or Region:
Lick Creek Area
Activity:
Skiing/Snowboarding
Location:
Slickrock
Did you observe any avalanches?
Yes
Avalanche Type:
Other
Size:
Size 2: Could bury, injure, or kill a person
Elevation:
6,600
Aspect:
E
Comments:
Glide avalanche and cracks on Slickrock. A good reminder to linger below slide paths when things are heating up. We decided that today would not be the day to ski Slickrock.....:)
Photo: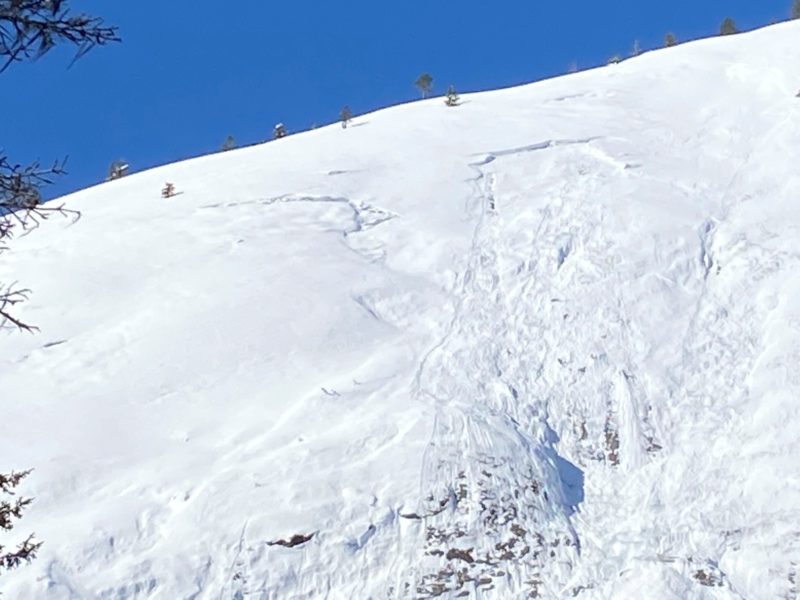 None reported
Overall the primary red flag today was rapid heating.
Later in the day we also observed a lot of wet activity, mostly on west aspects at all elevations. many aspects will be crusted tomorrow. Some large cornice falls were also observed To me this means that it is time to avoid getting too close to the edge of cornices. I expect more activity as things continue to stay warm this week.
I am still avoiding avalanche terrain and traveling with caution.
Toddeo - FPAC Board of Directors