Observation Date:
March 1, 2021
Submitted:
March 2, 2021
Zone or Region:
Secesh Summit Area
Activity:
Skiing/Snowboarding
Location:
Near Trail lake
Did you observe any avalanches?
Yes
Avalanche Type:
Wet Loose
Size:
Size 1: Relatively harmless to people
Elevation:
7600
Aspect:
SE
Comments:
Backside of Diamond Ridge picked up heat in the afternoon shedding a lot of the new snow
Photo: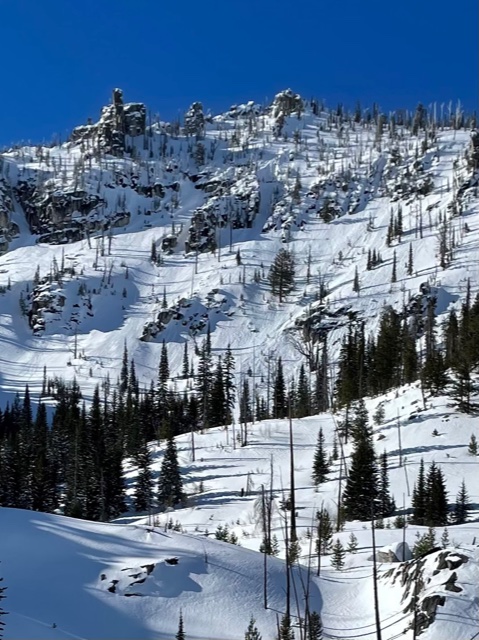 None reported
We were cautious and dug multiple hasty pits before skiing a line that had a small section that was 37-38 degrees West facing from 7,700 ft down to 6,800 feet. The snow surface picked up enough heat on slopes tipped to the South to form a crust quickly as shade cam in. We did not see any other instabilities than the warming of the new snow and the stout winds out of the South loading Northern aspects, pluming off the peaks and large cornices.
https://youtu.be/Irhpvo7Ebus