Observation Date:
February 24, 2021
Submitted:
February 24, 2021
Zone or Region:
Slab Butte/Wong's Bowl Area
Activity:
Snowmobiling/Snowbiking
Location:
Just below N ridge of Slab Butte
Did you trigger any avalanches?
Yes
Was it intentional?
No
Avalanche Type:
Soft Slab
Size:
Size 2: Could bury, injure, or kill a person
Elevation:
7800'
Aspect:
E
Comments:
SS2AMO R1 D1 Ran 150 Width 100' Trigger by high marking @3' crown No one caught.
Photo: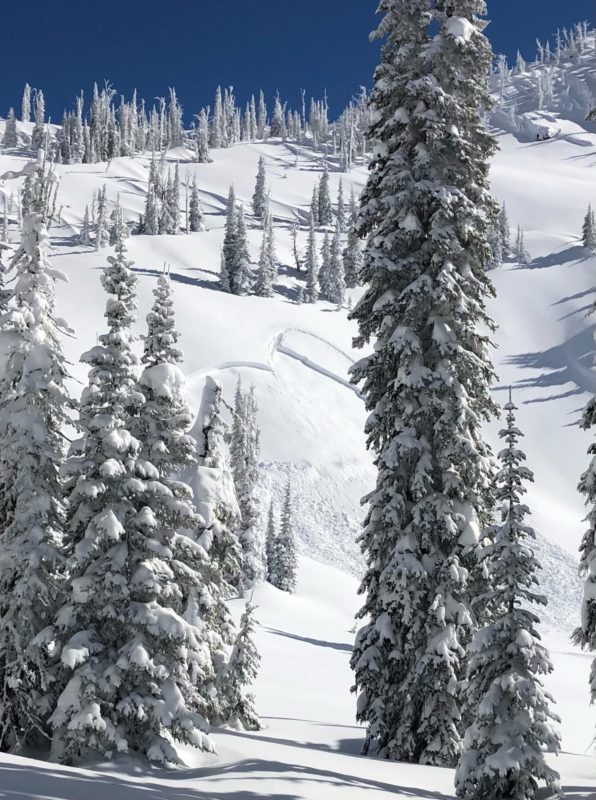 None reported
As our group was having lunch at the cat drop off we watched a high marking sled across the gully from us trigger this soft slab. The crown was notable and fortunately it wasn't a long track . Slope angle was undetermined but looked to be in the area of 38-40 degrees . The toe was in a gully area and the machine never stopped after triggering. This cat ski zone we often call the Scarface area.