Close
Observation Date:
February 24, 2021
Submitted:
February 25, 2021
Zone or Region:
Council Mountain Area
Activity:
Skiing/Snowboarding
Location:
Granite Creek PAC Investigation
Did you observe any avalanches?
Yes
Avalanche Type:
Soft Slab
Size:
Size 2: Could bury, injure, or kill a person
Elevation:
7100
Aspect:
SE
Comments:
Avalanche investigation of a slide that buried a skier earlier in week
Photo: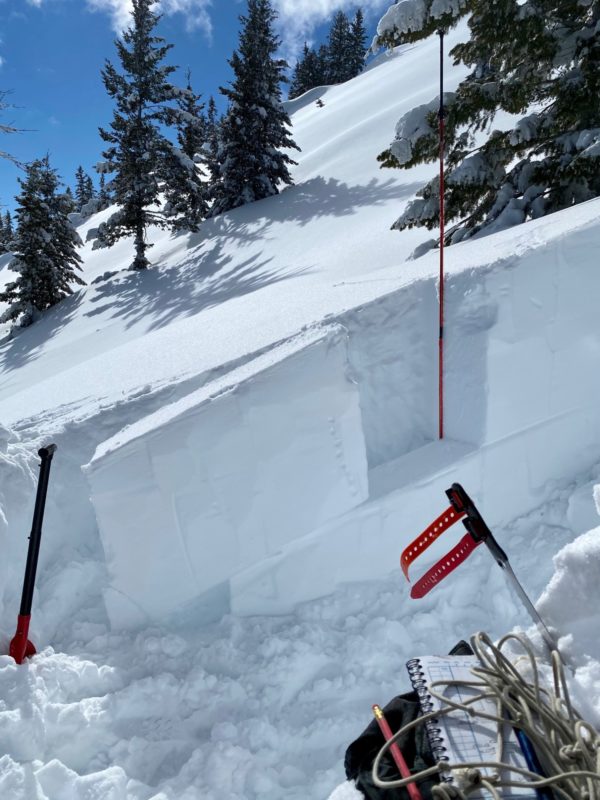 None reported
A group of skiers triggered an avalanche on a steep SE face on 2/21(see earlier observation from that date). PAC forecasters went to the area to gather information to accompany an official report. The terrain was heavily wind-loaded and the tracks from the reporting party were barely visible. Layer of concern was the slick sun crust, facet combination at 70cm.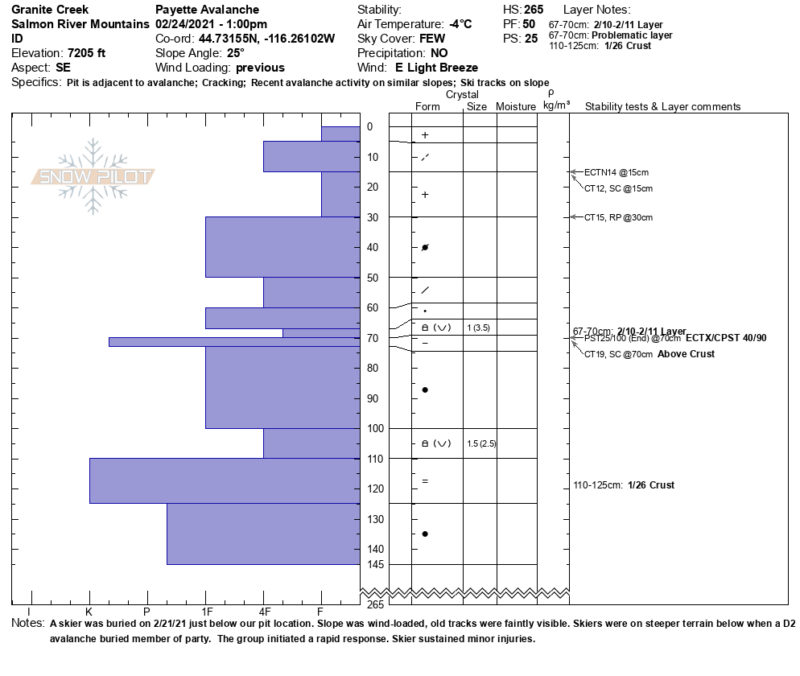 Observed Avalanche Problem #1:
Persistent Slab

Comments:
Soft storm slab 15-30 cm thick with multiple weak layers present in upper snowpack, buried weak layer that was triggered by reporting party at 70 cm was a crust/facet combo buried formed 2/10-2/11. This layer has been relatively active since it was buried. PAC received several other reports of human-triggered avalanches on this layer on both 2/20 and 2/21. The avalanche hazard was rated at moderate on the day of the incident Close