Observation Date:
February 1, 2021
Submitted:
February 2, 2021
Zone or Region:
Boulder/Jughandle Area
Activity:
Skiing/Snowboarding
Location:
Near Buckhorn Mtn
Did you observe any avalanches?
Yes
Avalanche Type:
Soft Slab
Size:
Size 2: Could bury, injure, or kill a person
Elevation:
7900
Aspect:
N
Comments:
18-20 inch crown broke 150' and ran 100 vertical before resting on a bench above Maloney Lake.
Photo: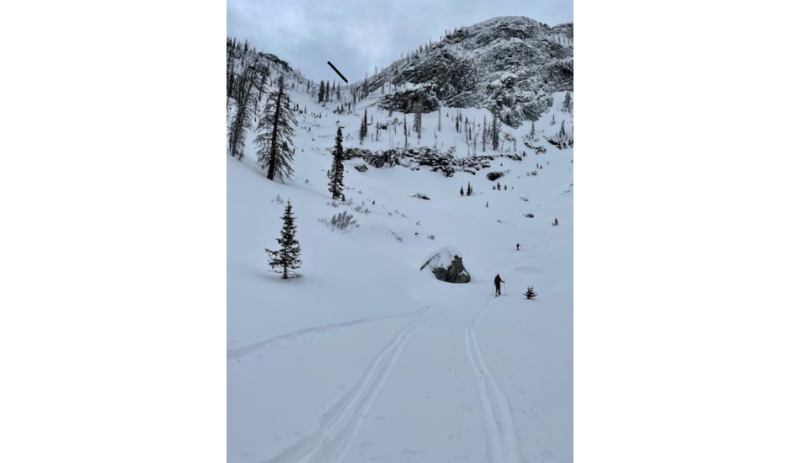 None reported
We chose to stay off of steep, sustained, big vertical with cosequences and chose softer lines with shorter steep pitches around about 36 degrees. Our snowpit tests are still producing results in our snowpack that has multiple weak layers, or lemons most notably buried surface hoar. We noticed weakly bonded older wind slabs on SW aspects that were growing fresh wind slabs from the gusty winds.