Observation Date:
January 18, 2021
Submitted:
January 18, 2021
Zone or Region:
Goose Lake Area
Activity:
Skiing/Snowboarding
Location:
Granite Mountain
Did you observe any avalanches?
Yes
Avalanche Type:
Soft Slab
Size:
Size 1: Relatively harmless to people
Elevation:
7300 ft
Aspect:
NE
Comments:
Babyface of Granite, looked fresh was within the new 3 inches of snow. About 150' wide by 75-100 ft. The north winds were pretty strong and loading/creating small sensitive wind slabs. We saw another similar Natural Avalanche to the North in Twin Lakes area on a SE slope.
Photo: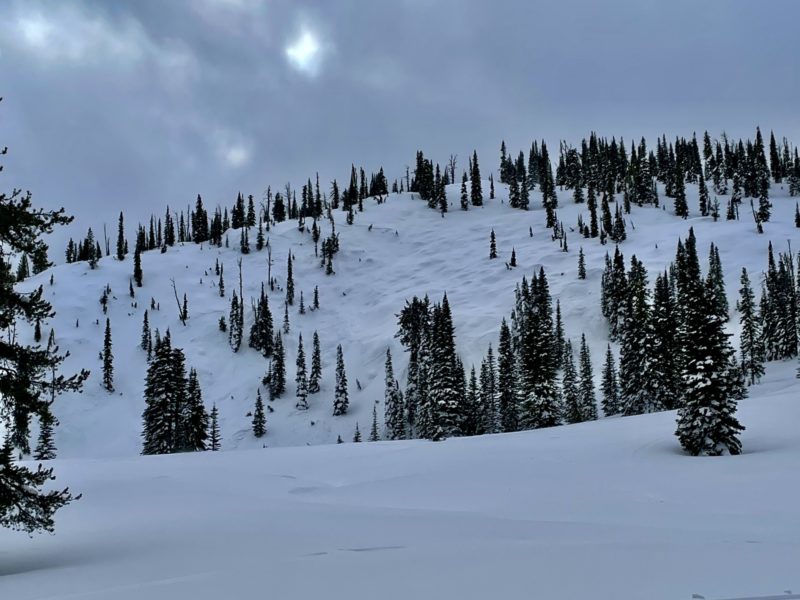 Did you see shooting cracks?
Yes, Isolated
Did you experience collapsing or whumpfing?
No

We skied an East aspect off the lookout about 36 degrees, shallow good snow on a supportive crust to 6300 feet. It snowed lightly all day