Observation Date:
January 12, 2021
Submitted:
January 12, 2021
Zone or Region:
Brundage Out of Bounds
Activity:
Skiing/Snowboarding
Location:
North facing slope off Brundage Mt (aka sargents)
Did you trigger any avalanches?
Yes
Was it intentional?
No
Avalanche Type:
Soft Slab
Size:
Size 2: Could bury, injure, or kill a person
Elevation:
7800
Aspect:
N
Comments:
North slope off summit of Brundage mountain (aka sargents) 120 ft wide with a 6-24" crown, new snow/wind increase, ran 200 vertical ft into flats. Triggered remotely 10 ft from edge of the slope. No skiers were on the slope or caught. SS-ASr-R2- D2
Photo: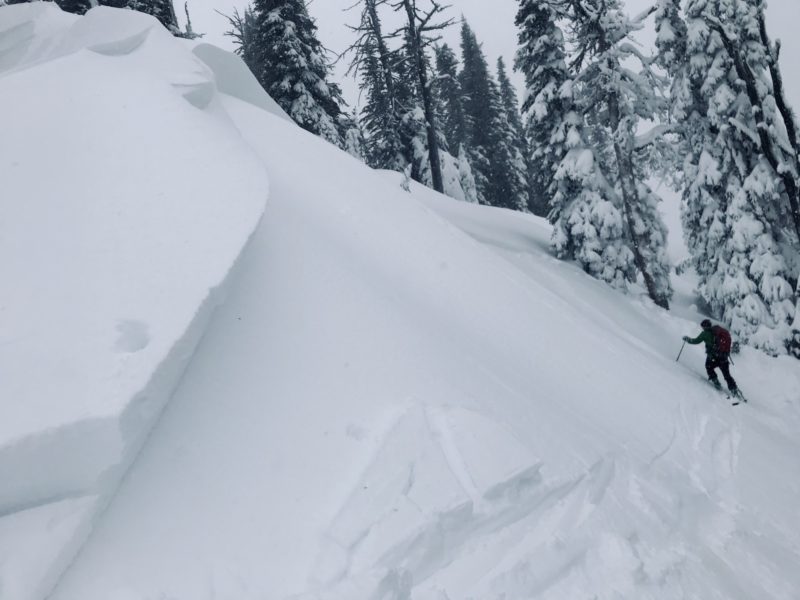 None reported
Heavy new snow, sting winds. No signs or avalanche activity on previous laps prior to skiing this slope.