Close
Observation Date:
January 11, 2021
Submitted:
January 12, 2021
Zone or Region:
Warm Lake area
Activity:
Skiing/Snowboarding
Location:
Landmark
Did you see shooting cracks?
Yes, Widespread
Did you experience collapsing or whumpfing?
Yes, Widespread

Whomping and shooting cracks observed from valley floor, on north slope (between 5500 and6500 ft) and south facing ridge. Largest cold collapse felt was on south facing ridge and was felt between all 3 skiers 150 feet apart.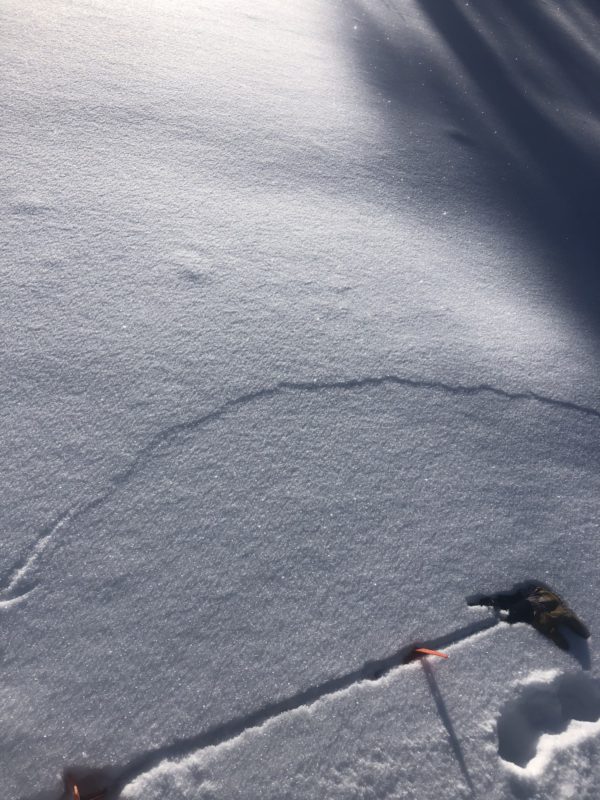 Observed Avalanche Problem #1:
Persistent Slab

Comments:
Ct8 @ 60 snow depth 90
Ct 11@ 60 snow depth 90
ECTP 13
PST 35/100 end down 60 cm on 210111 Close