Observation Date:
January 3, 2021
Submitted:
January 3, 2021
Zone or Region:
Big Creek Summit
Activity:
Skiing/Snowboarding
Location:
North side of road
Did you trigger any avalanches?
Yes
Was it intentional?
No
Avalanche Type:
Soft Slab
Size:
Size 1: Relatively harmless to people
Elevation:
6500'
Aspect:
W
Comments:
8-12 inches deep, steep gully terrain
Photo: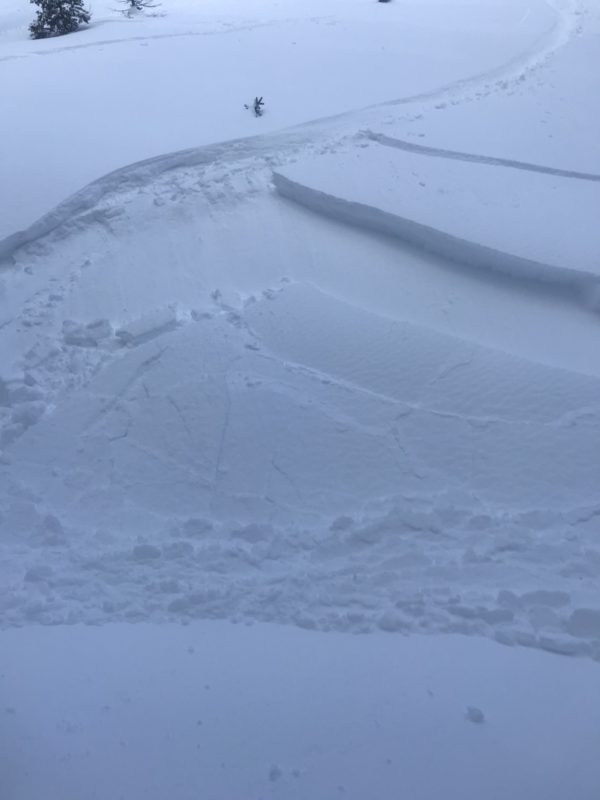 Did you see shooting cracks?
Yes, Isolated
Did you experience collapsing or whumpfing?
Yes, Isolated

Heavy 1+ inch an hour snowfall with strong winds in morning. Sensitive wind slabs (see attached picture) and multiple whumps/settlements.

At bottom of run, traversed above gully/creek and set off small Avalanche. Good reminder to stay heads up in small terrain traps.

Skis cleared and slight solar affect on surface on western aspects.

Lower elevations were punchy.