Close
Observation Date:
December 31, 2020
Submitted:
December 31, 2020
Zone or Region:
Tamarack Out of Bounds
Activity:
Skiing/Snowboarding
Location:
Near Lone Tree

None reported

A quick note on a fog/rime crust that formed early this morning in the Tamarack area. Most likely early morning, there was only a trace of snow above it. Strength/thickness of the crust decreased with elevation. but was present down below 5,500', Up high it was annoying and more than just a zipper crust. This will be yet another layer to watch over time. the layers directly above and below crusts tend to be focus points for faceting.

If you are getting out, please submit observations.

Last night's snow HST - 5"

Happy New Year - Toddeo, Friends of the PAC.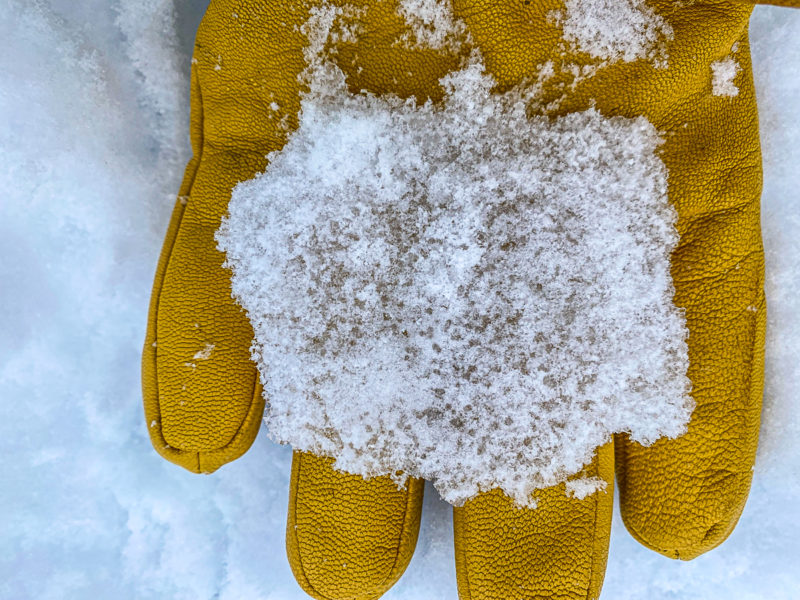 Observed Avalanche Problem #1:
Persistent Slab

Comments:
I'm still avoiding steep terrain and agree with the warnings in today's forecast. The problem with faceted snow is that it can't be trusted and with a hard slab regime, there will likely be no in your face red flags/warnings. Ski cuts and such do not work. This is a moderate hazard scenario that is causing experienced folks to travel with extra caution a notch above the actual hazard.

This is a good time to practice using your pole as a probe to check for buried weak layers such as the one we have in the mid-pack. Close