Close
Observation Date:
December 21, 2020
Submitted:
December 23, 2020
Zone or Region:
Tamarack Out of Bounds
Activity:
Skiing/Snowboarding
Location:
Wildwood Bowl Skier's Right

None reported

Dug a snowpit on a NE aspect skier's right just above the break over of Wildwood Bowl. The upper portion of the snowpack was very saturated as we had a rain event above 8000 ft and temps stayed above freezing for nearly 24 hours at 7700 ft. Moisture was noted throughout entirety of snowpack. Rime crust observed within storm snow of recent week. Test failures were on an interface with near surface facets. I assume this interface to be with the old November snow and the storm snow in recent weeks. November snow appears to be trending towards strengthening but will take much more time. Takeaways: shallow snowpack = a weak snowpack; bizarre weather events can lead to bizarre snow and avalanche hazards. Be safe out there.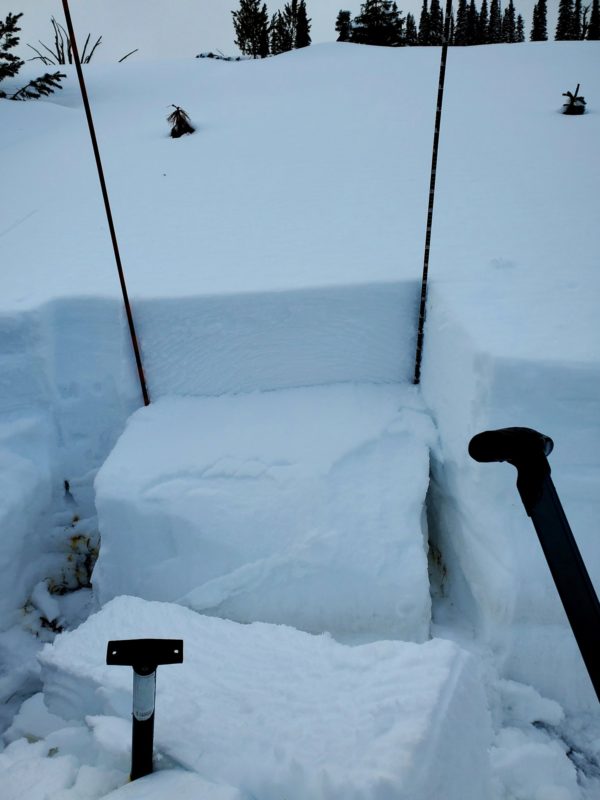 Observed Avalanche Problem #1:
Comments:
Close