Observation Date:
December 21, 2020
Submitted:
December 22, 2020
Zone or Region:
Fisher Saddle Area
Activity:
Snowmobiling/Snowbiking
Location:
Just North of Brundage Resort, and halfway out the Fisher Creek Saddle road
Did you observe any avalanches?
Yes
Avalanche Type:
Hard Slab
Size:
Size 2: Could bury, injure, or kill a person
Elevation:
6500ft and 7,000ft
Aspect:
NW
Comments:
One was on on the high point at 6500ft below the road past Brundage, Clough Point, and the other was above the Fisher creek road at 7100ft just to the North of Slab Butte that failed on the mid pack weak near surface facets and buried surface hoar. Both were R3, D2 or medium sized big enough to bury injure or kill a person!
Photo: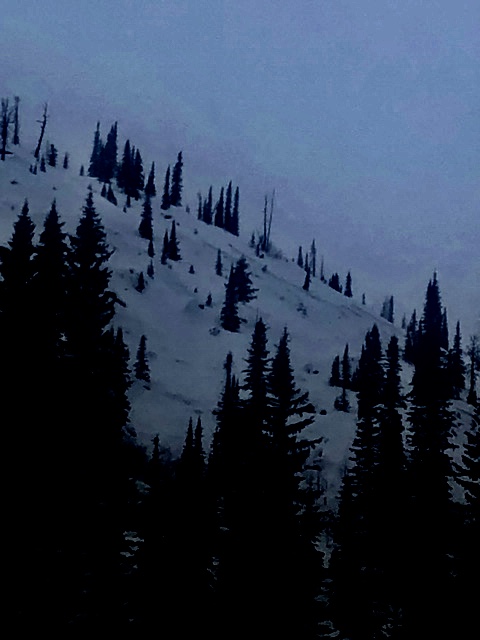 Did you see shooting cracks?
No
Did you experience collapsing or whumpfing?
Yes, Isolated

We were limited by extremely poor visibility until the end of the day. Rain eliminated all of the snow in the trees below 7,000 feet it was like it was still raining in the trees. Above 7,000 feet the surface was only saturated 2 inches down. We got some alarming compression tests that collapsed suddenly with 11 taps, CTM11 SC Q1.