Close
Basic Information
Observation Date:
April 19, 2023
Submitted:
April 20, 2023
Observer:
PAC - Kevin Studley (off duty)
Zone or Region:
Boulder/Jughandle Area
Location:
East side of Jug
Recent Avalanches?
Yes
Cracking?
None Experienced
Collapsing?
None Experienced

No signs of instability noted prior to the avalanche. I was looking for solar warming on south-facing slopes and evidence of wind slabs on east-facing aspects.
Stability Rating:
Fair
Confidence in Rating:
Moderate
Stability Trend:
Improving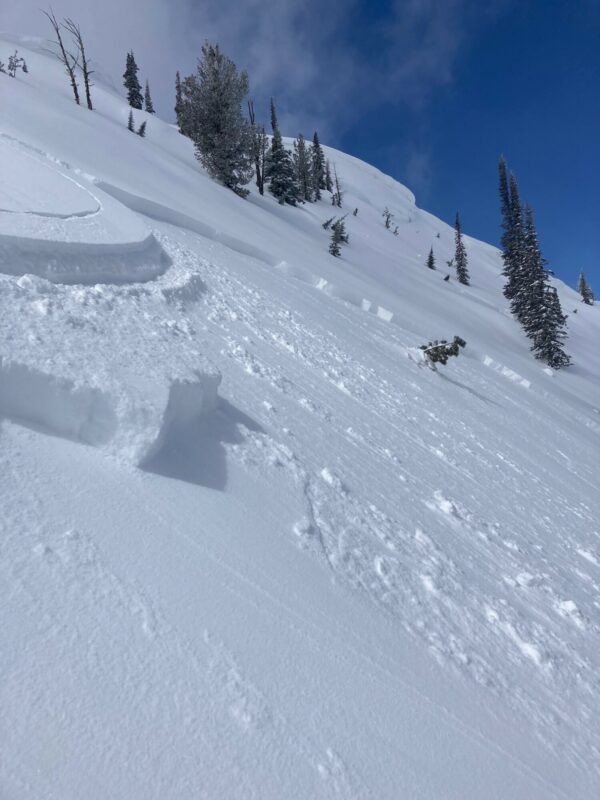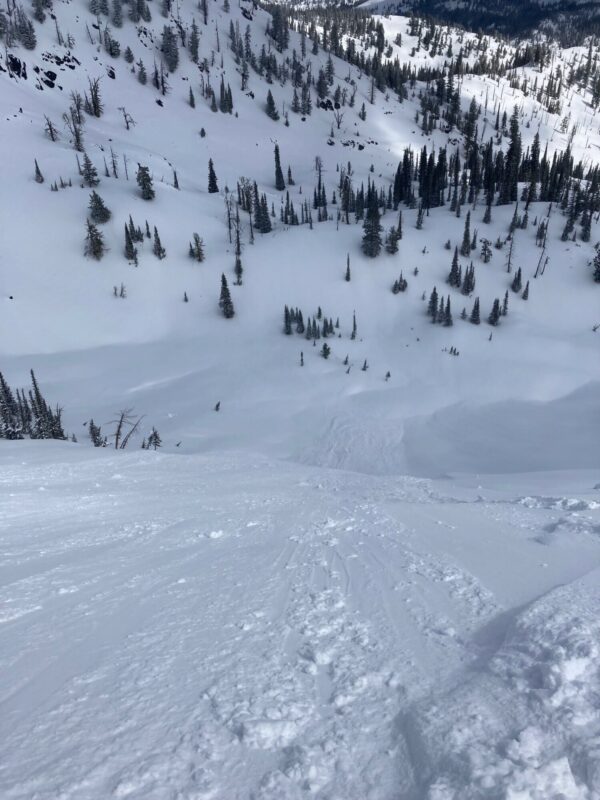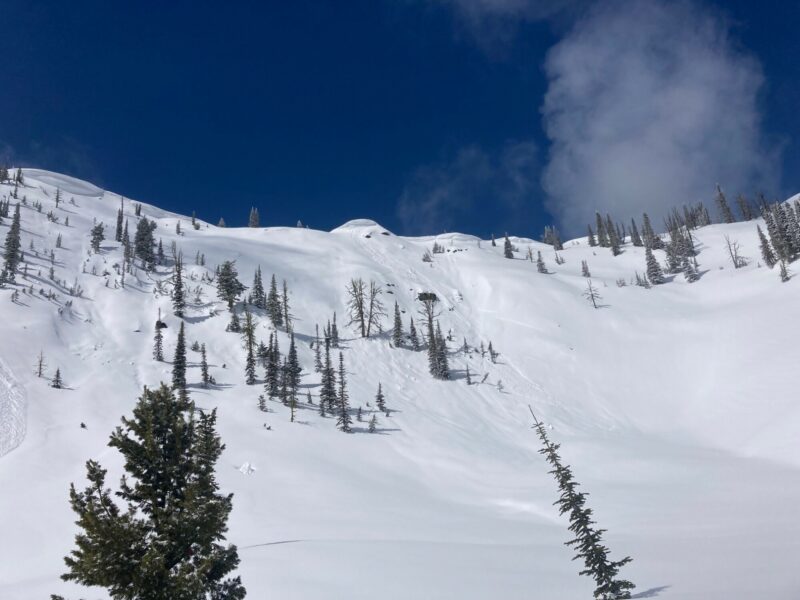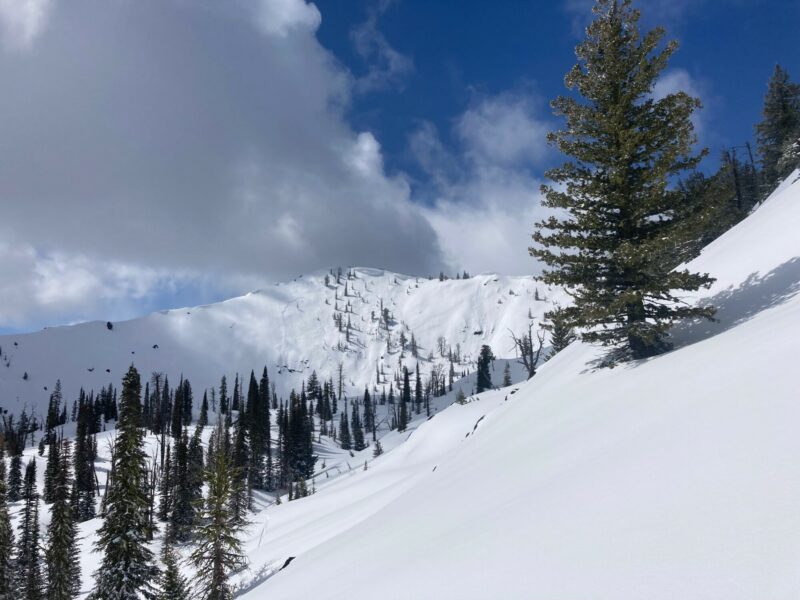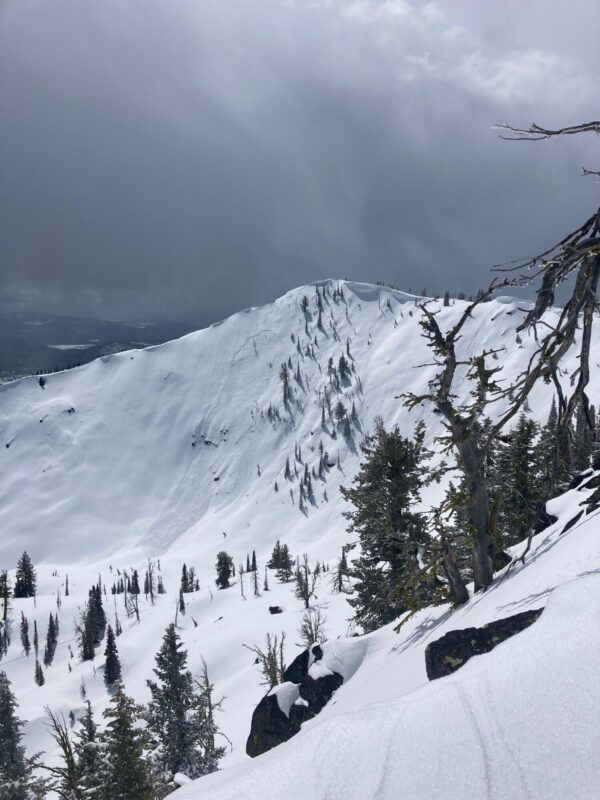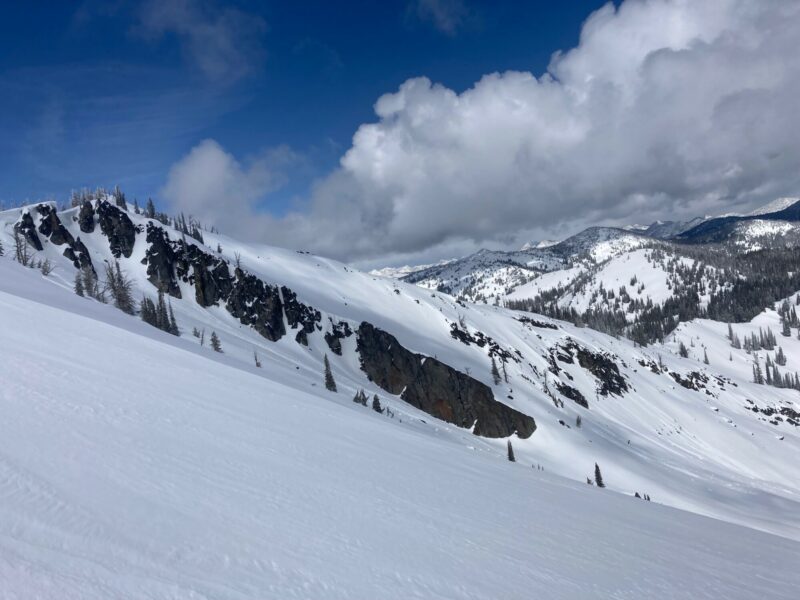 Advanced Information
Cloud Cover:
Partly Cloudy
Temperature:
Not observed
Wind:
Light , SW
The AM was very cold, clear, and sunny. Over a foot of new snow from previous 48 hours with SW winds. Wind direction shifted within previous 24 hours out of the NW.
#
Date
Location
Size
Type
Bed Sfc
Depth
Trigger
Photo
1
Past 24 hours
East side of Jughandle
NE 7900
D2
SS
I-New/Old Interface
12"
AS-Skier
u-Unintentional
I made multiple ski cuts below the ridgeline before committing to the slope. Soft, loose snow was observed with ski cuts. The avalanche was triggered right after committing to skiing the slope.
Wednesday (04/19), I unintentionally triggered an avalanche while skiing solo. This was a very close call. Thankfully, I was not caught in this slide and I was able to ski away from this incident and reflect on what mistakes were made leading up to the avalanche.
There are six common heuristic traps leading up to avalanche accidents. An acronym (FACETS) is used to describe those human factors:
F- Familiarity (I skied this slope under similar conditions last year right around this time)
A- Acceptance
C- Commitment (I was very goal-oriented to ski steeper north and east-facing slopes)
E- Expert Halo (over-confident in my decision making skills to think I knew exactly what was going on with the snowpack)
T- Tracks, or social facilitation
S- Scarcity (bluebird, Spring, powder days are rare, this was an example of trying to ski soft powder before the April sun changed the snow)

Other factors:
- I did not see previous avalanche activity on the adjacent slope
- Traveling solo into steep, avalanche terrain. I was pushing too hard for solo travel that day
- I assessed snowpack stability previous to the avalanche but that was done on different aspects
Close