Close
Basic Information
Observation Date:
March 17, 2023 - March 17, 2023
Submitted:
March 18, 2023
Observer:
PAC - George Halcom
Zone or Region:
Council Mountain Area
Location:
Deseret Cabin Trail to Council Mt (East Side)
Recent Avalanches?
Yes
Cracking?
None Experienced
Collapsing?
None Experienced

Older avalanches observed from 3/13-3/14 were widespread on North and East aspects 1-3 feet deep and big enough to bury a car or destroy a building. The entire North aspect (from NW to NE) of Granite Peak naturally avalanched likely at the end of the storm cycle on Tuesday or Wednesday. A lot of wind loading from SW into Northeast and East aspects.

Stability Rating:
Good
Confidence in Rating:
Moderate
Stability Trend:
Improving

Travel was good and some would say hero conditions. The spring vibes are out in the mountains and the Sun is really noticeable.
North aspects have a weak buried layer of surface hoar that is strengthening yet still showing signs of potentially spreading out yet it would take a very hard trigger it is only 2 feet below the surface and well within the stress bubble of a snowmobile. I'd play it safe as I could in steep wind loaded Northern terrain. South aspects have the potential to heat up and fail at leat a foot deep in this Zone as the bonds are moderately questionable.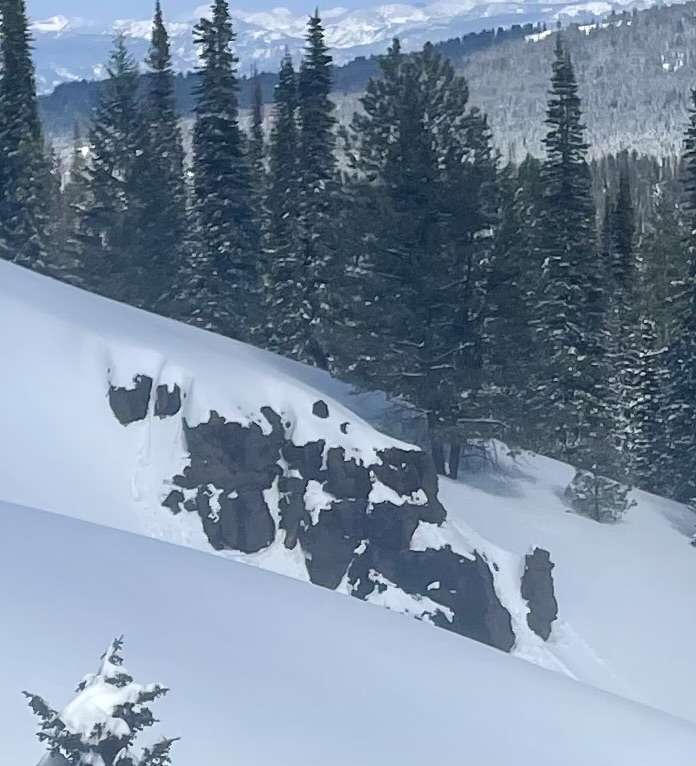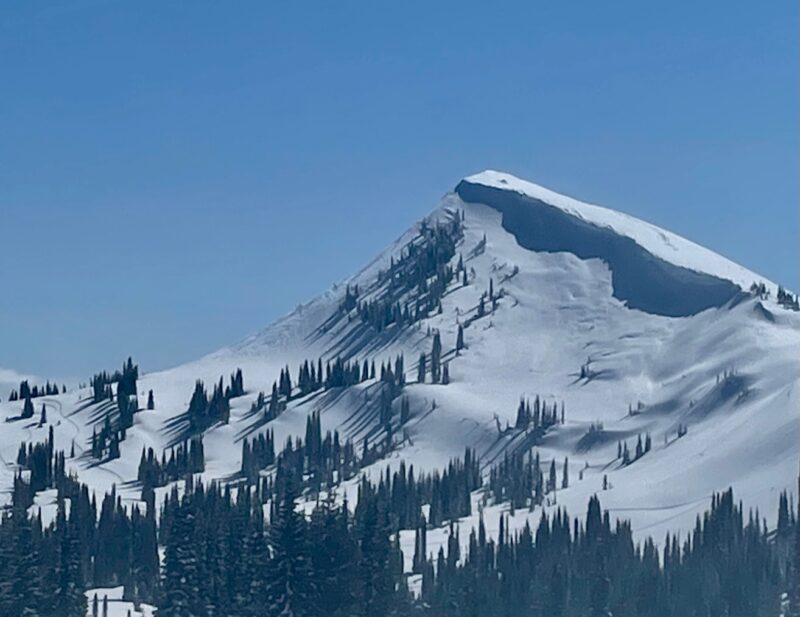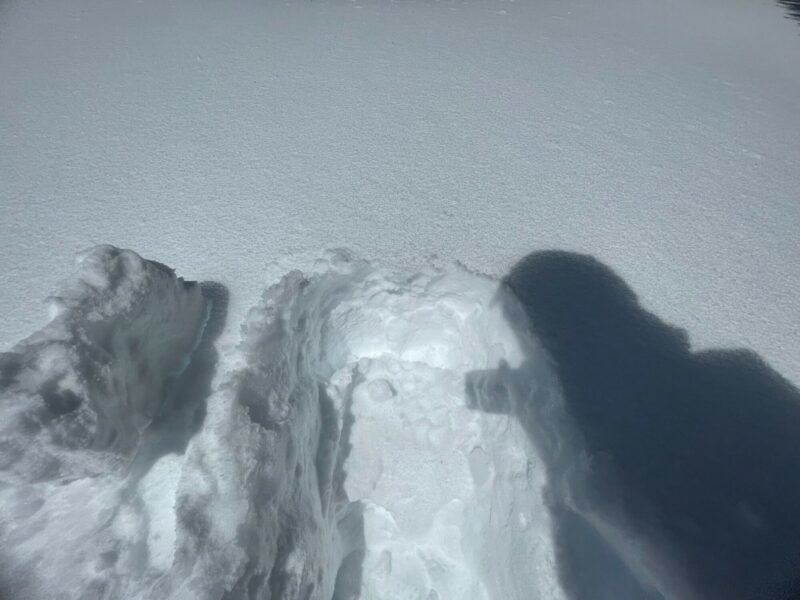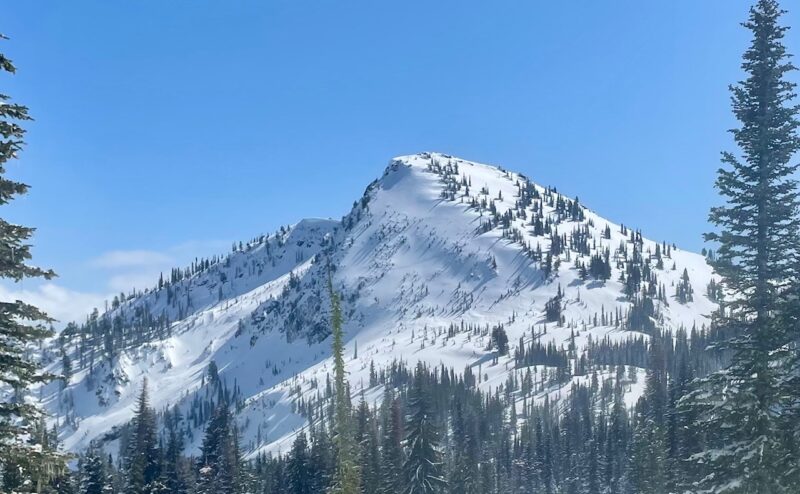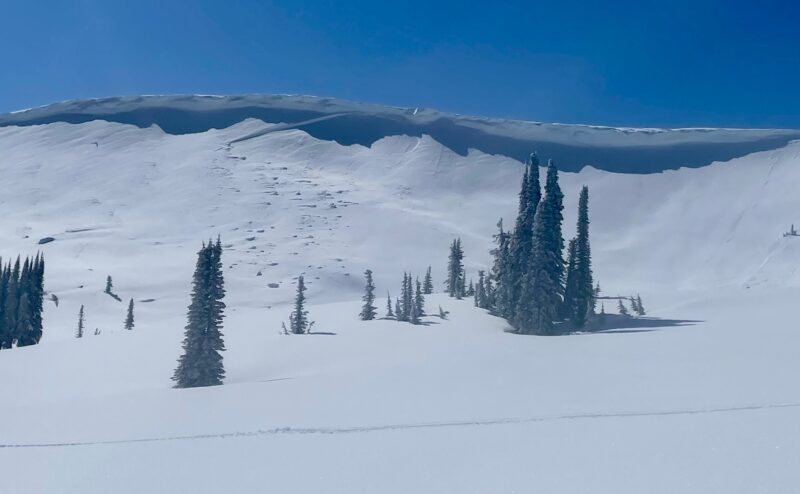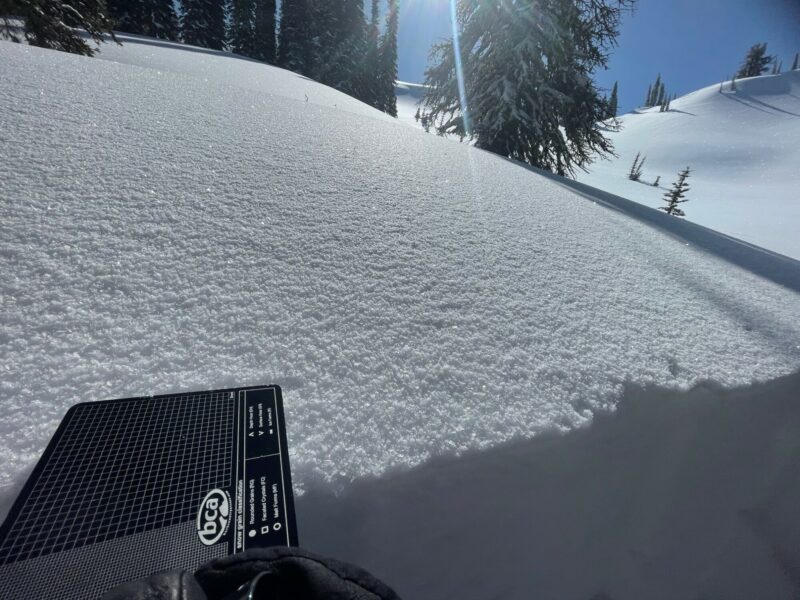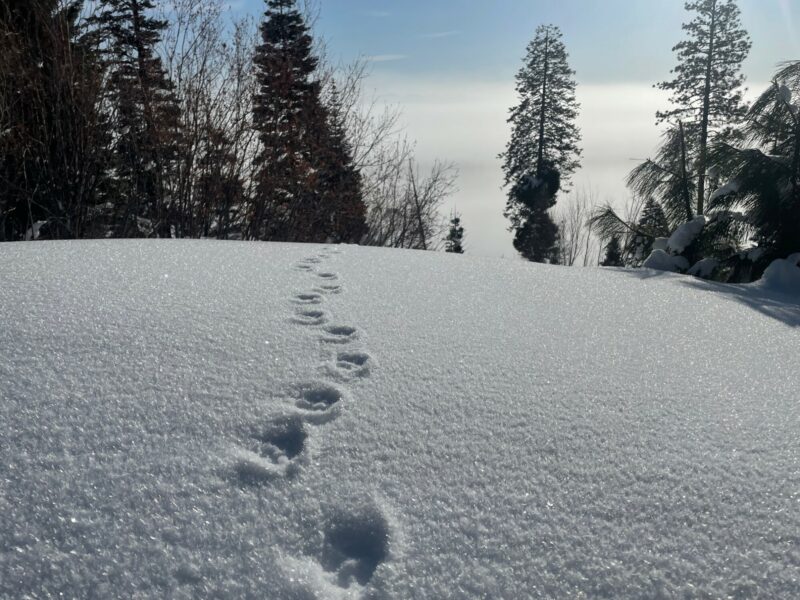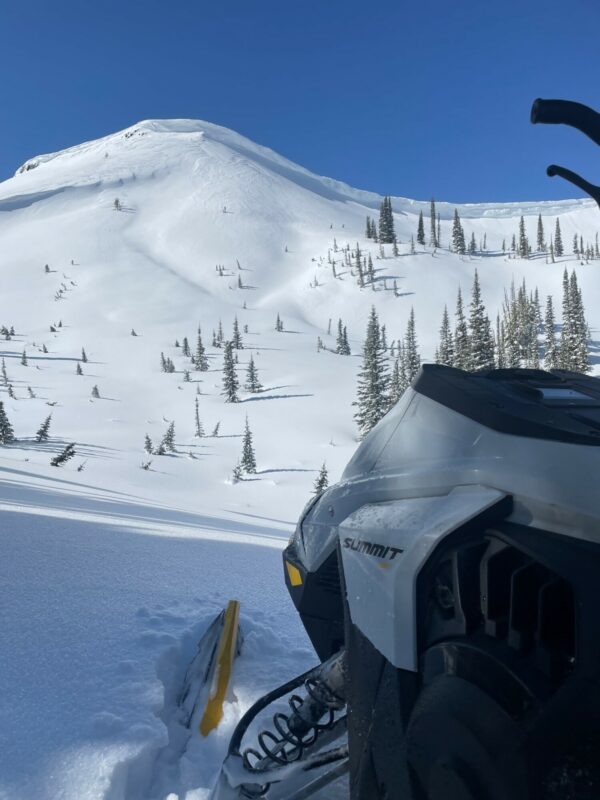 Advanced Information
Cloud Cover:
Mostly Sunny
Temperature:
-4c
Wind:
Light , N
A very pretty day in the mountains with a cool light breeze. Temps in the shade were cool and the snow stayed dry in the Northern terrain.
Many avalanches on Northern and Eastern aspects from wind loading---(which were the largest D-3-4) and the most recent were (D-2's) from the abundant blower light density snow that came in at the end of the storm that was colder.
Our snowpit on a North West aspect near Council Lookout showed a weak layer of buried surface hoar that was showing signs of riming, bonding, and strengthening below a slab 60cm below the surface that still showed some signs of propagating when triggered yet the trigger was hard (ECTP26 plus 1). South aspects were getting hot enough to saturate the upper 3-4 inches, but not shedding snow much from the bright Sun. A foot below the surface on South aspects weak layers gave moderate shears that would leave me to believe that a foot deep wet loose stepping down on a steep South aspect might be possible on the hottest brightest day if the Sun remains:) We observed only D-1, harmless wet-loose, yet the temps were noticeably warm and the signs in the morning of heat from the day before were noticeable on the snowmobile groomer bumping up engine temps.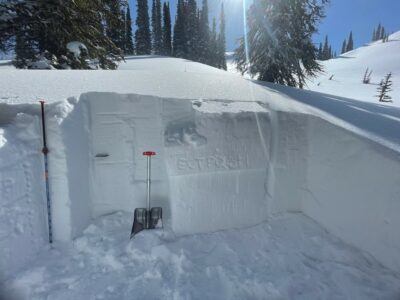 Problem
Location
Distribution
Sensitivity
Size
Wind Slab

Isolated

Specific

Widespread

Unknown

D1

D1.5

D2

D2.5

D3

D3.5

D4

D4.5

D5

Persistent Slab

Isolated

Specific

Widespread

Unreactive

Stubborn

Reactive

Touchy

D1

D1.5

D2

D2.5

D3

D3.5

D4

D4.5

D5
Very unlikely to trigger a persistent slab in the upper 2 feet, but variable depth, maybe a shallow rocky area might be the right trigger spot?
Wind Slab would be most likely.
We were cautious of extra fat wind-loaded North and East slopes that were visibly intimidating as well as the giant overhanging cornices. The sun was hot enough that we were expecting to see more activity. Some small wet loose point releases were observed in rocky terrrain as well as very small pieces of cornices were shedding on East aspects.
Close