Close
Basic Information
Observation Date:
March 16, 2023 - March 16, 2023
Submitted:
March 16, 2023
Observer:
Pro
Zone or Region:
Lick Creek Area
Location:
Sawtooth/snowslide
Recent Avalanches?
Yes
Cracking?
None Experienced
Collapsing?
None Experienced
Stability Rating:
Fair
Confidence in Rating:
Moderate
Stability Trend:
Improving

Got a closer look at the aftermath of Tuesday night's storm. Every aspect had avalanches on it, mid slope, in trees, this storm didn't discriminate. Snow had settled from Wednesday and travel was easier and more supportive. Warm sun had us skiing a west aspect and exiting at 1:30 pm. And of note, we had already see wet loose on a west aspect by 1:30. Forecast for the day was spot on in this area.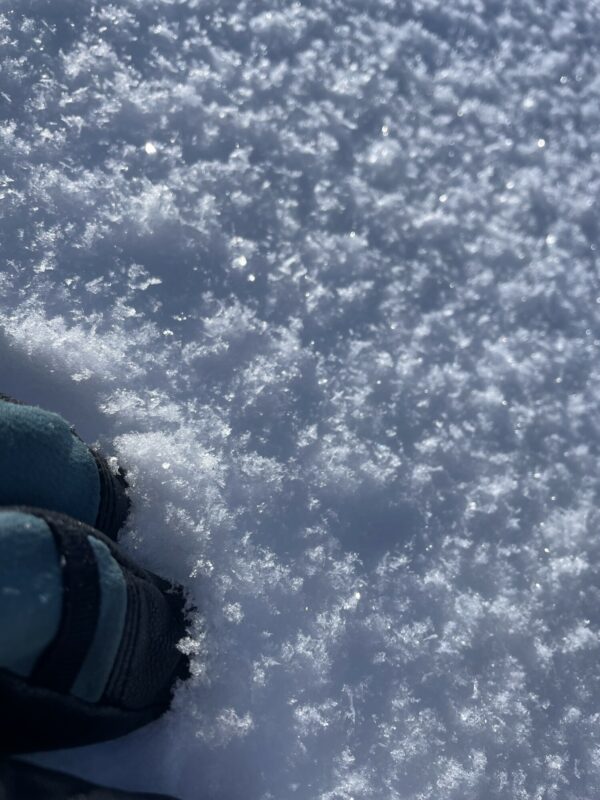 Advanced Information
Cloud Cover:
Clear
Temperature:
10-28 degrees
Wind:
Light , E
Cold start to the morning. Wind was chilly, but once out of the wind in the sun, things were heating up quickly. This was at 1:00 pm.
#
Date
Location
Size
Type
Bed Sfc
Depth
Trigger
Photo
1
Past 48 hours
North side of snow slide
N 8300'
D1.5
SS
I-New/Old Interface
1 foot
N-Natural

2
Past 48 hours

E 7600'
D1.5
SS
I-New/Old Interface
N-Natural

3
Past 48 hours
East side sawtooth
E 8400'
D2
SS
I-New/Old Interface
1-2 feet
N-Natural

4
Past 48 hours

W 7500'
D2
HS
1 foot
N-Natural

5
Past 48 hours

W 8200'
D2.5
SS

6
Today

W 5700'
D1
WL
N-Natural
We stayed off of wind affected terrain, in the shade, and felt comfortable skiing in avalanche terrain that had ran during Tuesdays storm. We exited early afternoon to minimize afternoon warming hazard.
Close